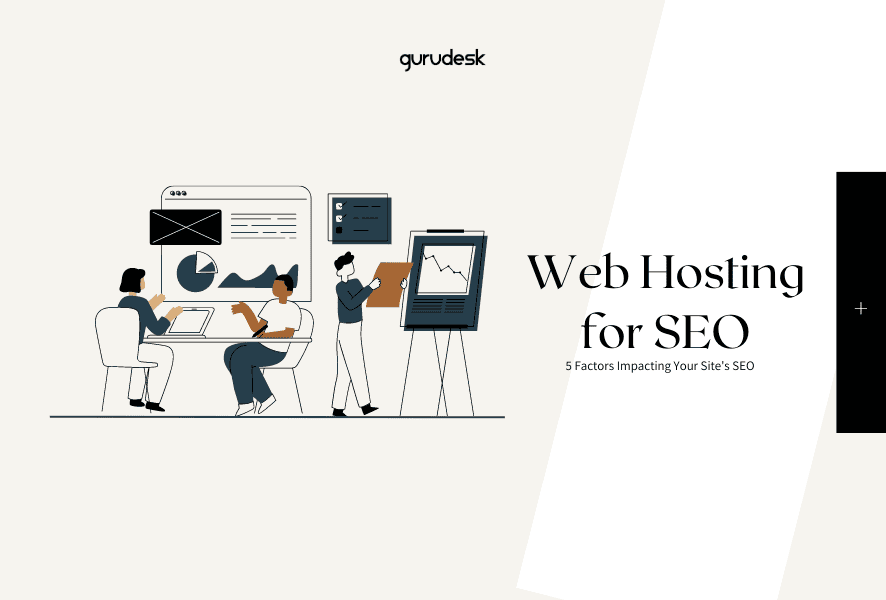 Web Hosting for SEO – Search engine optimization is considered to be one of the main factors in pushing yourself onto the first ranking of search engines.
The struggle in maintaining the first ranking or even reaching the first page of search engines needs maximum time and effort. A lot goes into SEO, but before anything we need to go back to the basics for a little refresher!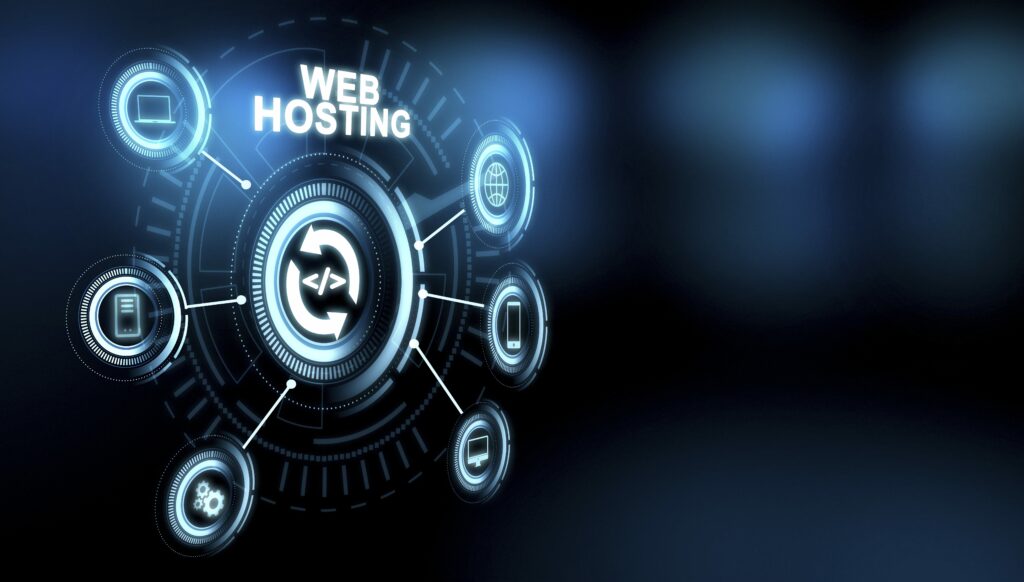 Web Hosting for SEO
A topic we've discussed countless of times, web hosting is a service allowing individuals and organizations to publish their websites on the world wide web. Having servers, set up as a house – your house – offers you a number of features.
A website hosted on a server is available 24/7. Responsible for web hosting, providers offer technical support and security measures to protect and secure your site from both hackers and malware.
We know it could be a little overwhelming, but that's why we give breakdowns to simplify the process! Check out our blog, Web Hosting for Internet Virgins for your quick course on Web Hosting.
Web Hosting Services
Web hosting is an essential aspect of building and launching a website. As there are many different web hosts available, it is important to choose the one that best fits your needs.
If you are planning on building a WordPress site, a WordPress hosting provider might be the best choice for you. These hosting providers typically have optimized servers and resources specifically tailored to WordPress sites, ensuring that your site runs smoothly and efficiently.
In addition to choosing the right hosting provider, another crucial factor to consider is search engine rankings. To ensure that your website is visible to potential customers, it is important to optimize your site's SEO.
Some web hosts offer SEO hosting services, which focus on improving website visibility and search engine rankings. GuruDesk.com offers its customers the chance at receiving SEO reports that indicate what works and what doesn't.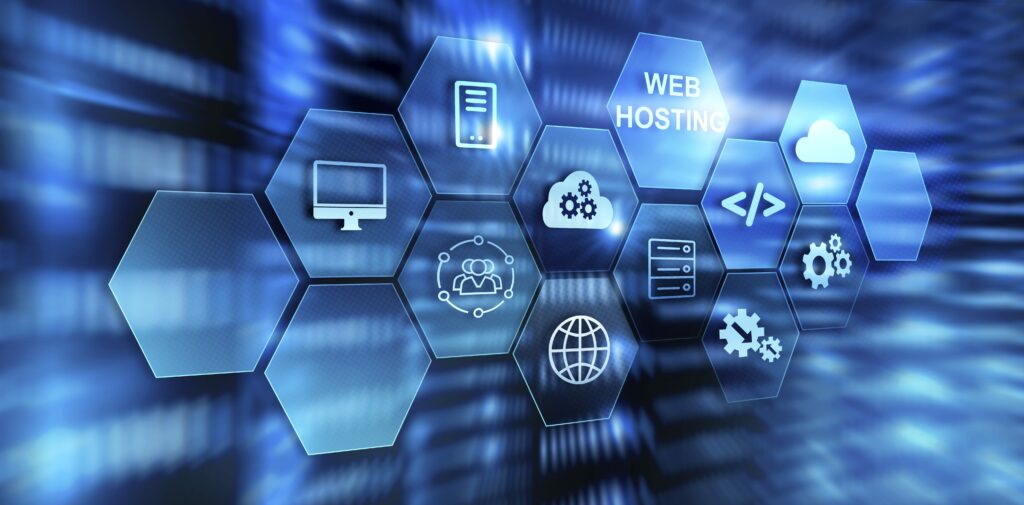 Another important aspect to consider when selecting a web hosting provider is the server location. The location of the server can impact website loading times, which can affect user experience and ultimately search engine rankings.
Therefore, it is important to choose a web host with servers located in close proximity to your target audience.
Many web hosts also offer website builder tools, which can be helpful for those who are new to website building or want to create a site quickly and easily.
These tools typically include drag-and-drop interfaces and pre-built templates, allowing users to customize their sites without requiring technical expertise.
Hosting Providers
When you're thinking of hiring a web hosting provider, it is essential that you read this guide to make sure your provider has your best interest first and foremost (we know GuruDesk does).
Uptime Guarantee – Web Hosting for SEO
It's important to get a web server that guarantees at least 99.9% uptime. This ensures that your site is accessible to users nearly 24/7.
Server Speed & Location – Web Hosting for SEO
Your site's performance may be impacted by the web host's server speed. Find a host that has fast servers and places those servers geographically close to your intended customers.
Security – Web Hosting for SEO
Firewalls, malware scanning, and routine backups are all things to expect from a web host. This can prevent malicious attacks and data loss on your website. Since security is a major factor in building trust, we grant our customers a chance at delving into the fabrications of security, to understand and know better about what goes into client safety.
To read more, check our blog, How to Secure Your Online Business.
Technical Support – Web Hosting for SEO
Make sure the web host you choose provides round-the-clock technical support from a team of people who are both knowledgeable and quick to respond.
Scalability – Web Hosting for SEO
It's possible that you'll need more space and bandwidth as your website expands. Find a web host that lets you add more space or bandwidth as your site grows, like a virtual private server (VPS) or cloud hosting.
Pricing & Plans – Web Hosting for SEO
Find the best web host for your website's budget and requirements by comparing the services and prices of several different hosts.
We know it might be tricky to put your finger on it, that's why we offer Free Consultations to assist customers in knowing which plan works best.
Reputation & Reviews – Web Hosting for SEO
Check the web host's track record of offering dependable and high-quality hosting services by reading evaluations written by previous customers.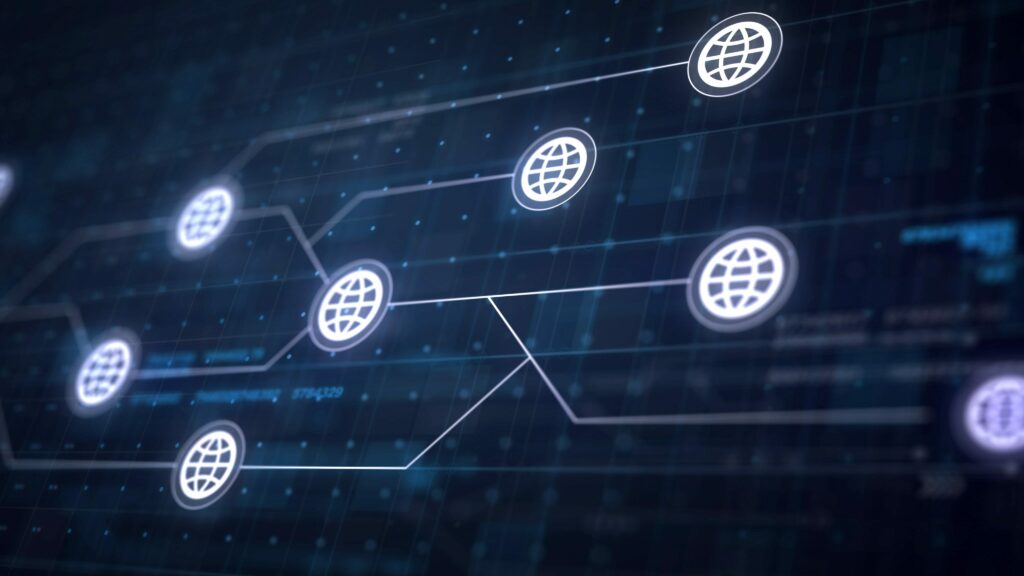 Web Hosting Types
Shared – Web Hosting for SEO
In terms of price and accessibility, shared hosting is your best bet. Your site will be hosted on a server along with many others, and its resources will be shared by all of them. Although this may cause page loads to take longer, it is a viable option for low- to medium-traffic websites of any size.
VPS – Web Hosting for SEO
Virtual private server hosting is superior to shared hosting. Virtual private server hosting allows you to share a server with other websites while still receiving some of the server's resources for your own use.
This grants you more authority over your hosting, which in turn can lead to quicker page loads.
Dedicated – Web Hosting for SEO
With dedicated hosting, you get your own server exclusively for your website and full access to all of its resources. This is a viable choice for high-traffic, resource-intensive websites with enormous footprints.
Cloud – Web Hosting for SEO
With cloud hosting, your website is hosted across a network of servers, allowing for easy scalability in response to fluctuating visitor numbers. This hosting solution is both adaptable and scalable, so it can cope with a lot of visitors without slowing down.
Managed – Web Hosting for SEO
With managed hosting, the hosting company handles all of the behind-the-scenes work required to keep your site online, such as software updates and server maintenance. Although more expensive than some hosting options, this method can save you time and money.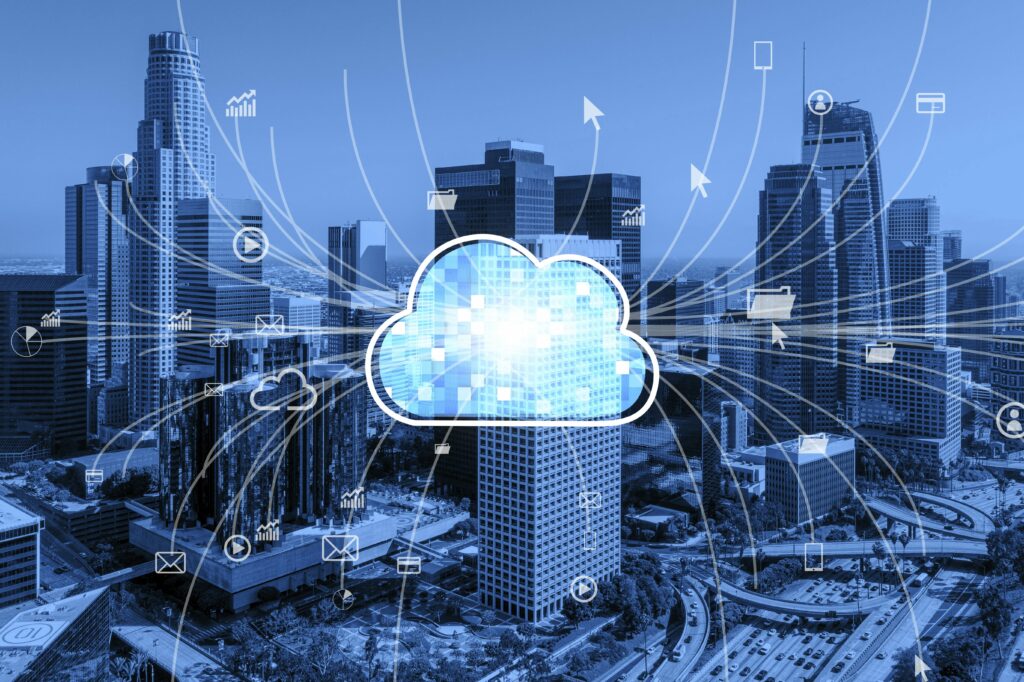 Search Engines
The moment something crosses your mind and you hope to learn more about it – what do you do? You type, www.google.com and you write your query.
Sites similar to Google, Yahoo and Bing are known as search engines. SEO tools are made to accelerate your ranking and help rank you on search engines.
The way it works is as follows: by crawling and indexing thousands upon thousands of web pages, they return relevant results to users.
They are essential because they offer users the chance at direct, factual (or in factual depending on the sources) information that caters to the public.
SSL Security
SSL Certificates or Secure Sockets Layer Certificates which are digital established secure encryption connections between a web server and a web browser.
What SSL Certificate contains is information about the website and the owners – the organization – and the public key which is needed to establish a secure connection.
Luckily for you, GuruDesk grants those who purchase a hosting plan, free SSL Certificate, as well as free domain!
5 Factors to Consider Impacting Websites Search Engine Rankings
Website Speed
Playing a significant role in determining how quickly your site loads, website speed is considered to be a critical factor in SEO
Uptime
The term "uptime" describes the percentage of time that your website is accessible by users. To keep your SEO in tip-top shape, you need a web host with a high uptime %. Your website's search engine rankings may suffer if it frequently goes down. GuruDesk feels proud to say it, but we offer 99.9% uptime GUARANTEE!
Server Location
If you're trying to boost your site's visibility in a specific region, you should think about where your server is located. Choose a web host with servers in the country where the majority of your target audience resides; in this case, the United States.
Security
Website security is also an important SEO consideration. Search engine results can be improved by implementing security measures such as an SSL certificate and frequent security upgrades.
Customer Support
You need a web host with quick and professional customer care in case your site ever experiences technical difficulties. In this way, you may fix any problems before they have a negative effect on your search engine results.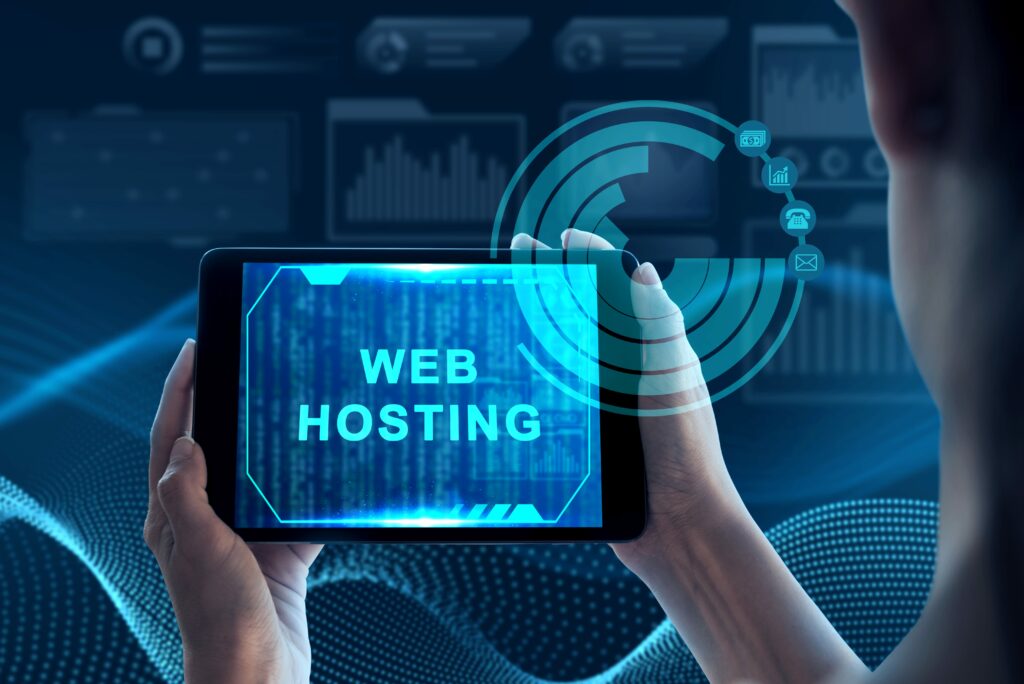 Web Hosting for SEO
With quality web hosting services, you can have a website that is lightning-fast and reliable. This is crucial for SEO, as it directly affects user experience. A slow website can turn away potential visitors and negatively impact your search engine rankings, while a fast website can boost user engagement and improve your search engine rankings.
Ensure your website's success by choosing a web hosting provider that offers reliable servers and minimal downtime.
TAGS:
Was this article helpful?
Thank you for your feedback :)
---
GuruDesk
Join the GuruDesk community and be among the first ones to discover the hottest trends in web services! We are a team of web experts and we love sharing our knowledge and experience with our readers! We share tips and tricks on a wide range of topics, including web development, cloud services, and hosting. Whether you are a seasoned pro or just starting out, we promise you will find valuable information here. So go ahead, hit that "Subscribe" button and let the fun begin!