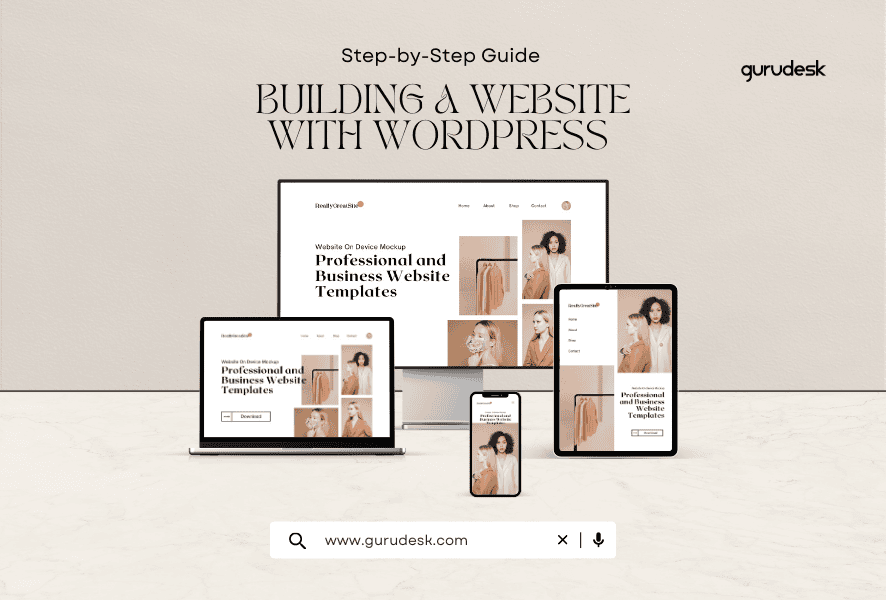 Building a website with WordPress – Did you know that as of 2023, there are approximately 810 million websites using WordPress? That is an impressive number, considering that it is almost half of all websites out there! If you're one of the many who have decided to join the WordPress society, congrats! You're now part of a massive and supportive community of WordPress users. We're an all-inclusive bunch, and that's why if you've already created website using another CMS, we're sure that this blog will help you convert and become a believer!
With 71% of content published on WordPress in English, WordPress also offers 60 languages to accommodate to individuals of all nationalities. That's insane if you think about it!
In this blog post, we will dive into the depths of building a website with WordPress, demonstrating how becoming a member of the WordPress community is simpler than you think. To get started, we've summarized the process of building WordPress websites into a few easy steps in this quick-start guide.
Get a Domain Name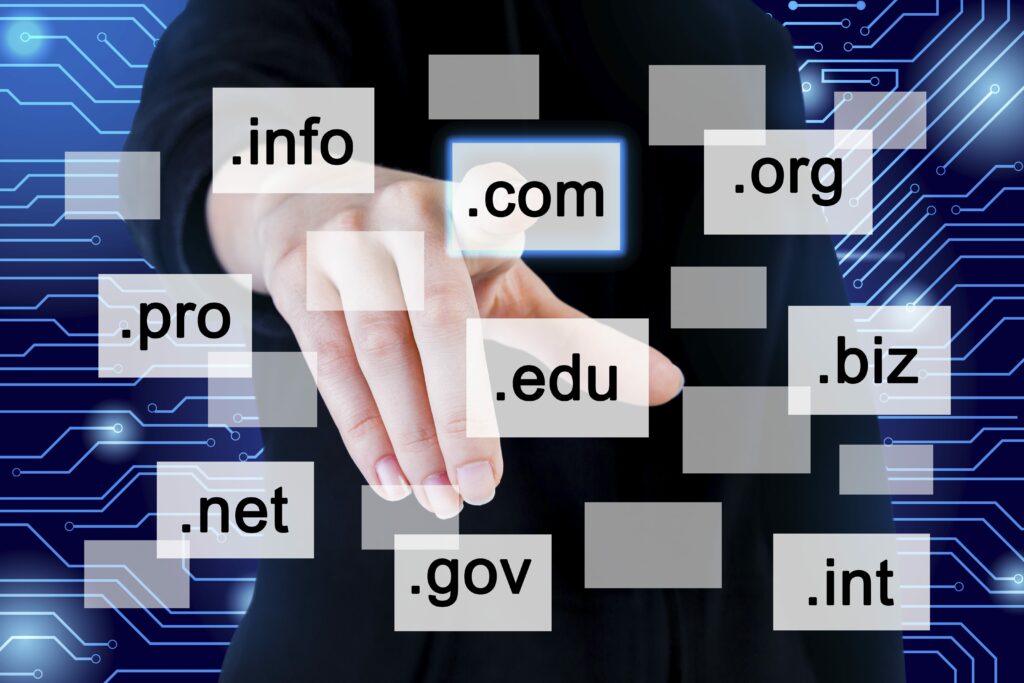 First things first, start by choosing a domain for your own website. Registering a domain name is basically choosing a name for your website. In other words, it is your site title. It should reflect your brand's essence and make people go "wow, this is totally them!" And the best part? Some web hosting services offer a free domain registration as part of their hosting package. Guess what? GuruDesk is among those best web hosting providers that offer free domain name registration!
Don't fret, we've got your back! Finding the perfect domain name can be a bit like finding a needle in a haystack, but fear not, we're here to help you sort through the hay and find that needle! Head on over to our blog post, Get the Perfect Domain Name, where we've spilled the beans on all the juicy tips and tricks to help you get the perfect domain name.
Choose a Reliable Hosting Provider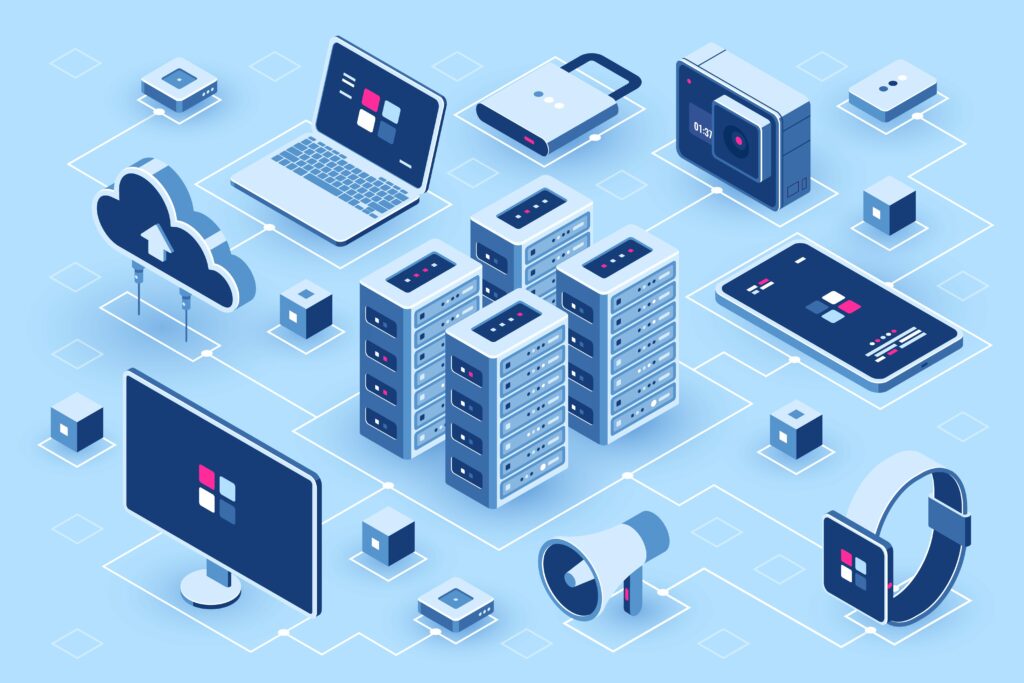 So, you've chosen the name for your website, and now it's time to locate a suitable place for it to reside – a web hosting service. This is essentially the online equivalent of real estate, where your website will be housed. Every online success story starts with a solid hosting provider, so it is of utmost importance to partner with a reliable host.
If you're unsure about what web hosting entails, don't worry – we can explain it to you. Essentially, it's a virtual storage unit where you can store your website's files and make them accessible on the internet. To learn more about web hosting services, be sure to read our blog post, Web Hosting for Internet Virgins, where we delve into the topic in more detail.
How to Build a WordPress Website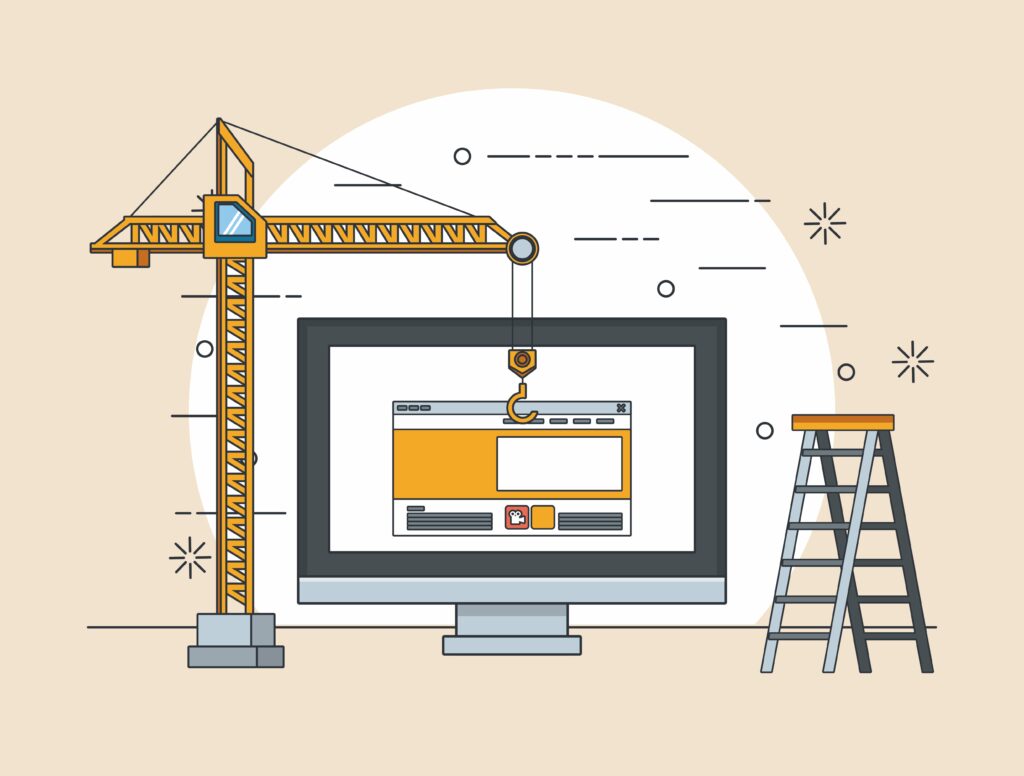 Gone are the days when only computer wizards could build websites – now, even your tech-phobic grandma can get in on the action! Thanks to ever-evolving technology, building a website from scratch is easier than ever before, even if you don't know your HTML from your elbow.
Enter WordPress, the superhero of content management systems. It's open-source and super simple to learn, so you don't need a PhD in computer science to get started. The block editor is especially cool because it lets you build your site using drag-and-drop blocks – no coding required!
And the best part? There are thousands of free and premium WordPress themes and plugins that can take your site from drab to fab in a matter of clicks. With these bad boys, you can do everything from backups to search engine optimization (SEO), selling stuff online, and even adding social media buttons. The possibilities are endless!
Five Steps to Building a Website with WordPress
Install WordPress: Alrighty, you've got your web hosting provider and a custom domain name, the hard part is done – now it's time to get WordPress up and running! Lucky for you, many web hosts offer a "one-click" installation option that's as easy as pie. Just head over to your web hosting account, click the button, wait a few minutes, and voila – you've got WordPress installed!But what if your host doesn't offer this magical one-click option? No worries, my friend – you can still get your WordPress fix by downloading the software from the official website and uploading it to your hosting account using an FTP client for installing WordPress. It might take a smidge more time and effort, but we believe in you. You've got this!
Login to your WordPress dashboard: It is now time to access your site's backend! Here's where people get cold feet, but no worries we'll guide you. First things first, to access the backend of your WordPress site, head to yourdomain.com/wp-admin and enter your login details.Let's spruce up your site's appearance! Once you're logged in, head over to the "Appearance" section in the sidebar menu. Easy peasy!
Pick your theme: We know that the amount of options could be a little overwhelming. Don't forget to check out the pre-installed themes, or take a peak at the vast selection available in the WordPress theme directory that offer themes based on your topic, or from third-party providers. And if you're looking to add some extra pizzazz to your site, don't forget to check out the wide range of WordPress plugins available!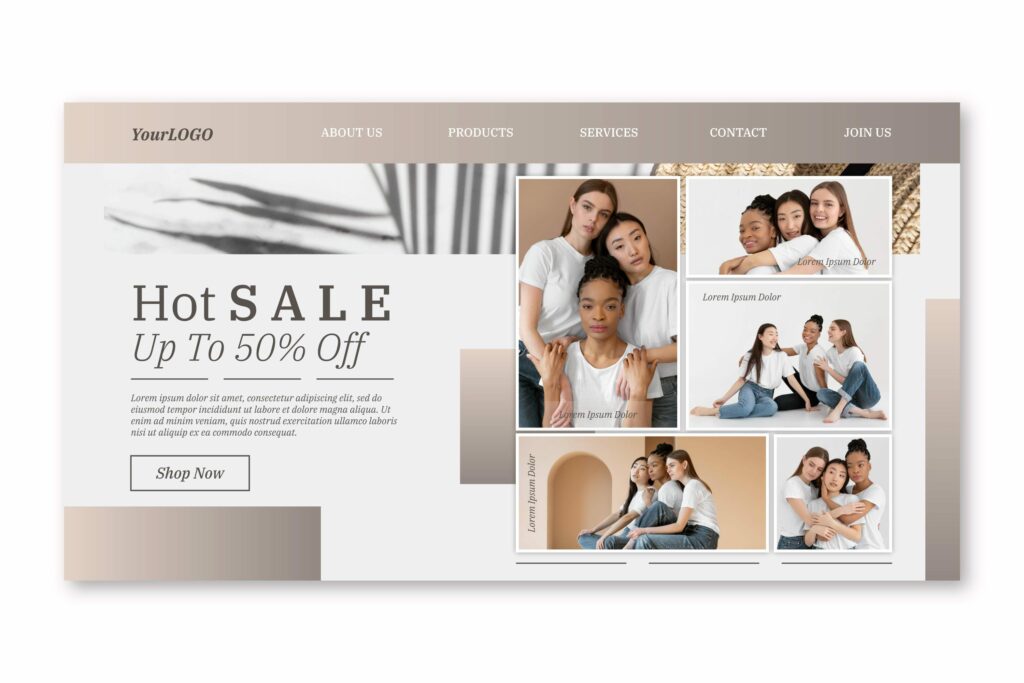 Install and activate: Once you've found the perfect WordPress theme for your site, install and activate it directly from the "Themes" section. Voila! Your website is closer to reflecting your brand identity now!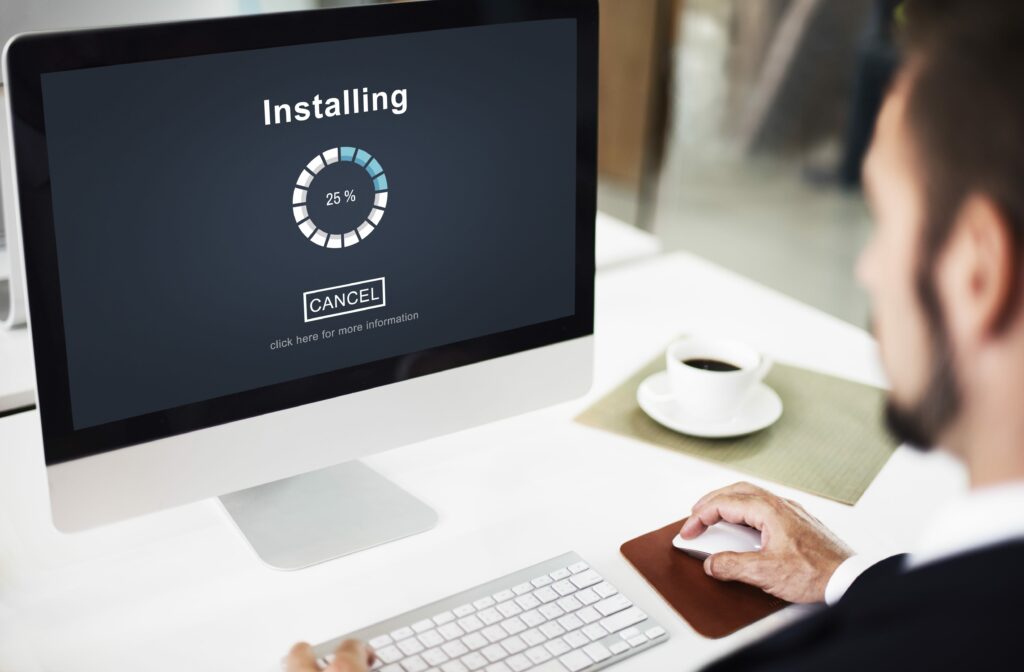 Customize to your heart's content: Don't stop there! Most WordPress themes offer a range of customization options like colors, fonts, and layout. Head over to the "Customize" section in the sidebar menu to make your site truly your own and offer your customers that much more depth into who and what your business truly is.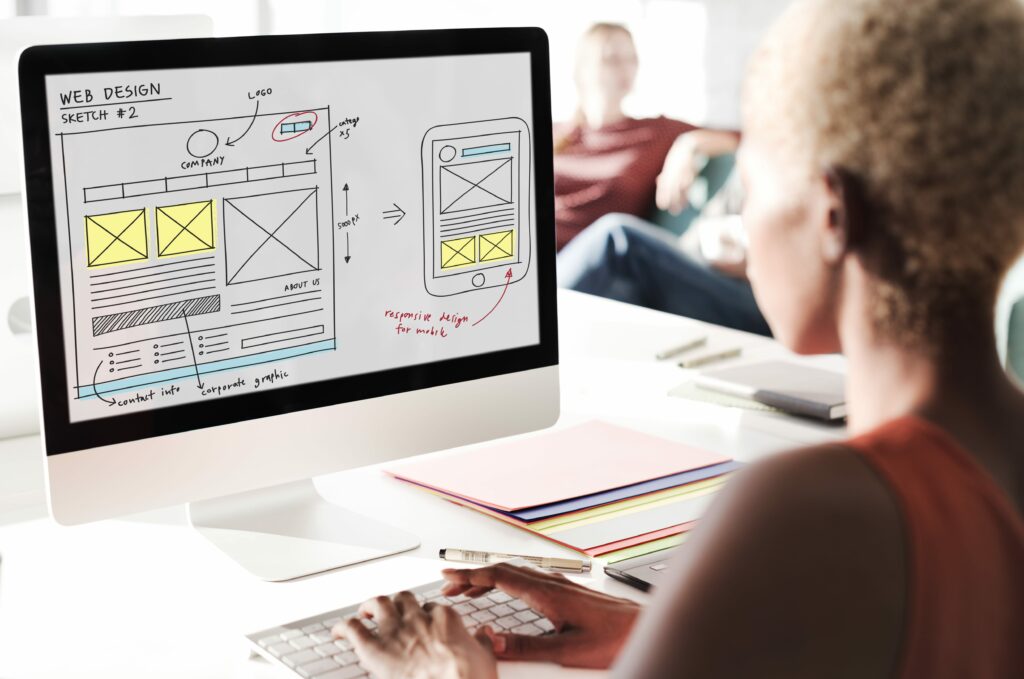 Advantages of WordPress CMS
Easy-peasy: We know what you're thinking: Why should I set it up all on my own when I can have someone to do it for me? WordPress is incredibly user-friendly and doesn't require technical knowledge to get started. This means that anyone, regardless of their expertise level, can create a website quickly and easily.
Customtastic: One of the greatest benefits of using WordPress is the vast library of themes and plugins that are available, allowing you to customize your website to your liking. Better yet, you can go back at any time to change and edit just at the click of a button! Whether you want to create a unique layout or include a contact form, the possibilities are endless.
SEOsational: WordPress is designed with SEO in mind, making it easier for your website to rank higher on search engines like Google. Using anything demands high rates in SEO to make sure your website is pushed to the first page in search engines. This can help increase traffic and revenue for your business.
Mobile-mazing: Most WordPress themes are mobile-responsive, ensuring that your website will look great on any device, from smartphones to tablets, through whatever device you shall receive.
Security-savvy: WordPress takes website security seriously, with regular updates and plugins to protect against malware and hackers. This gives you peace of mind knowing that your website is safe and secure.
Scale-tastic: As your business grows, you are capable of adding new pages, features, and functionality as needed. This just proves that as your business grows, WordPress can grow with you!
Community cool: Finally, with a vast and active community of users and developers, there is always someone available to provide assistance or advice with 24/7 Customer Support. This gives you access to a wealth of support and resources whenever you need it.
Versatility at its Finest: 6 Purposes You Can Use WordPress CMS For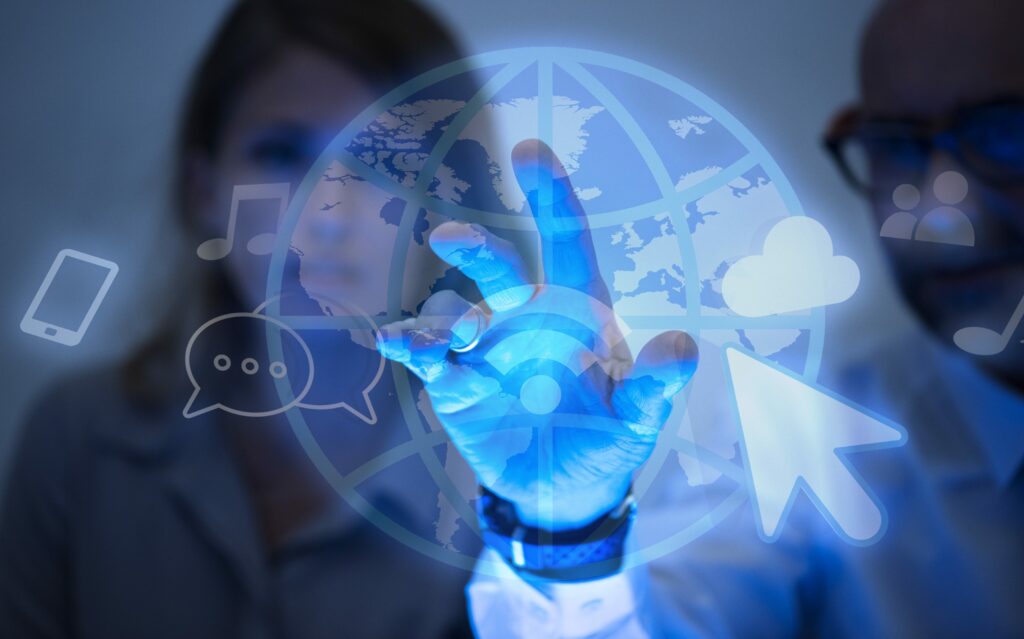 Creating a Blog Page
Want to share your thoughts with the world? WordPress has got your back! Since it was created as a blogging platform, it's still the go-to choice for bloggers looking to express themselves online.
Business Websites
Whether you're a small business or a big-shot corporation, WordPress can help you create a website that's professional, functional, and unique to your brand. With tons of themes and plugins available, the possibilities are endless!
E-commerce Websites
Got something to sell? WordPress can handle it! With the right plugins, you can turn your website into a top-notch online store that's easy to manage and even easier to shop. You can feel free to check out WooCommerce, WordPress's most popular ecommerce plugin, which has 25% of market share generating 7% of all online sales.
Portfolios
Show off your mad skills with a stunning online portfolio created with WordPress! Photographers, artists, writers, and other creatives can customize their website to showcase their work in the best possible light.
Non-profit Websites
Making a difference in the world? Let WordPress help you spread the word! Non-profit organizations can take advantage of easy donation management and other features to support their cause.
Forums
Want to bring people together? WordPress can create a forum for that! Whether it's for a small group or a large community, users can interact and share information with ease.
Educational Websites
Get your learn on with WordPress! Schools and universities can create a website that's accessible to students, faculty, and alumni alike. With customizable features and easy-to-use interfaces, the possibilities are endless!
Building a Website with WordPress
Now that you've got the foundations all laid out, we ask that you set those dreams into motion by creating your website. We know how hard it is to take the first step, especially when websites are known to have coders, but fear not! WordPress is here to save the day, and begin growing your, once a dream, online business.
Was this article helpful?
Thank you for your feedback :)
---
GuruDesk
Join the GuruDesk community and be among the first ones to discover the hottest trends in web services! We are a team of web experts and we love sharing our knowledge and experience with our readers! We share tips and tricks on a wide range of topics, including web development, cloud services, and hosting. Whether you are a seasoned pro or just starting out, we promise you will find valuable information here. So go ahead, hit that "Subscribe" button and let the fun begin!