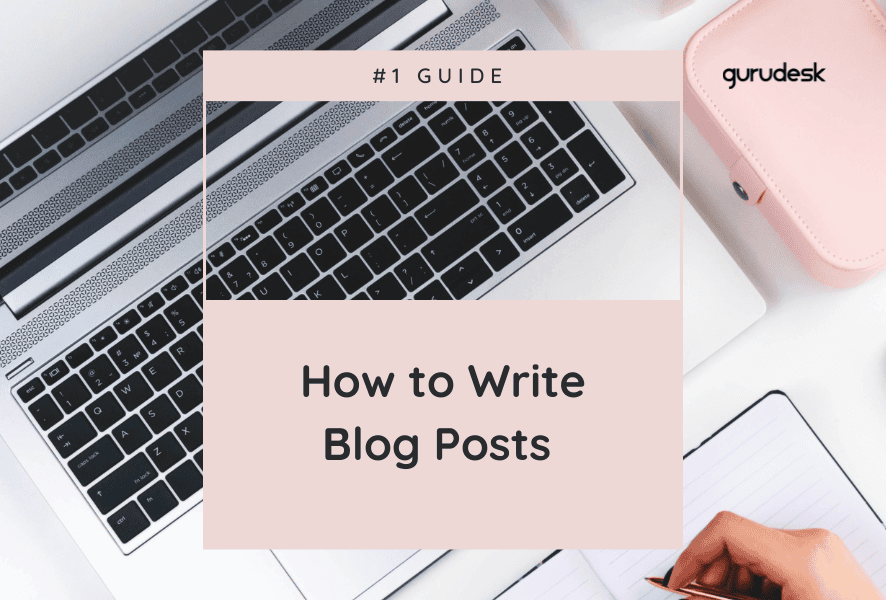 Blog Posts – Are you an individual that hopes to express themselves through narrating, navigating, tipping or more? Blogs are your first step into introducing any topic that your heart desires. Whether it be your own blog, discussing your favorite topics, or highlighting your expertise onto your business, publishing content is a very effective way of sharing your knowledge with the world. We are offering new bloggers the steps into starting their very own blog.
What Makes a Good Blog Post?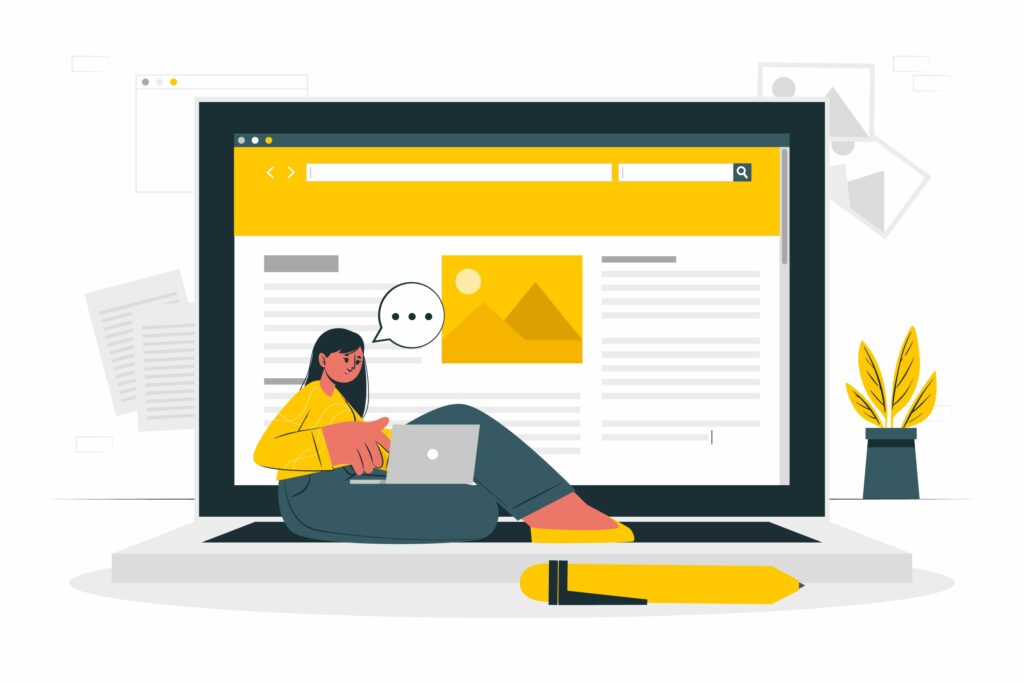 Well, a blog is commonly formed by four parts: the Header, Sidebar, Body, and the Footer. When we look for a well-rounded structured blog, it is necessary that the header includes the title, the sidebar is offered to assist the reader, or draw them onto other blogs to read, the body includes the depth of the blog, or you can say the main aspects of the blog and the footer includes the page numbers.
A good blog post does not fall short of including the general elements of an essay or an article. Not everything demands top-tier writing skills, but the general elements of readability, and easiness, matter.
How to Write Blog Posts – Elements to Blog Post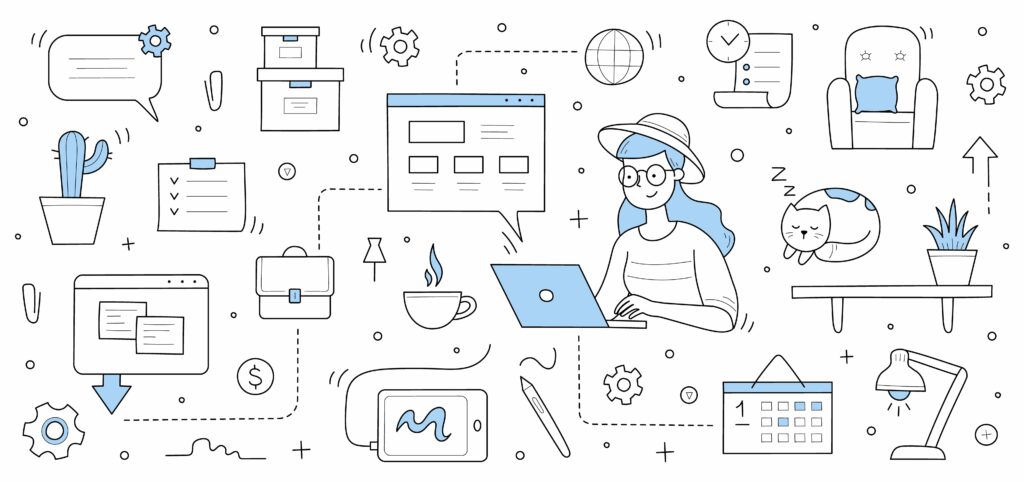 These are the elements that offer a clear idea of how to create strong blog content, communicating, effectively, your ideas, standing out from other articles that you may come across when writing a blog post.
Brainstorm Blog Topics
Keyword Research
Define Your Audience
Create An Outline
Blog Title
Meta Description
Write an Engaging Introduction
Captivating Headers
Design
Blog Domain
Choose a Blog Template
Device Translation
Include a Compelling Call to Action
Actionable Advice
Editor's Note
Brainstorm Topic Ideas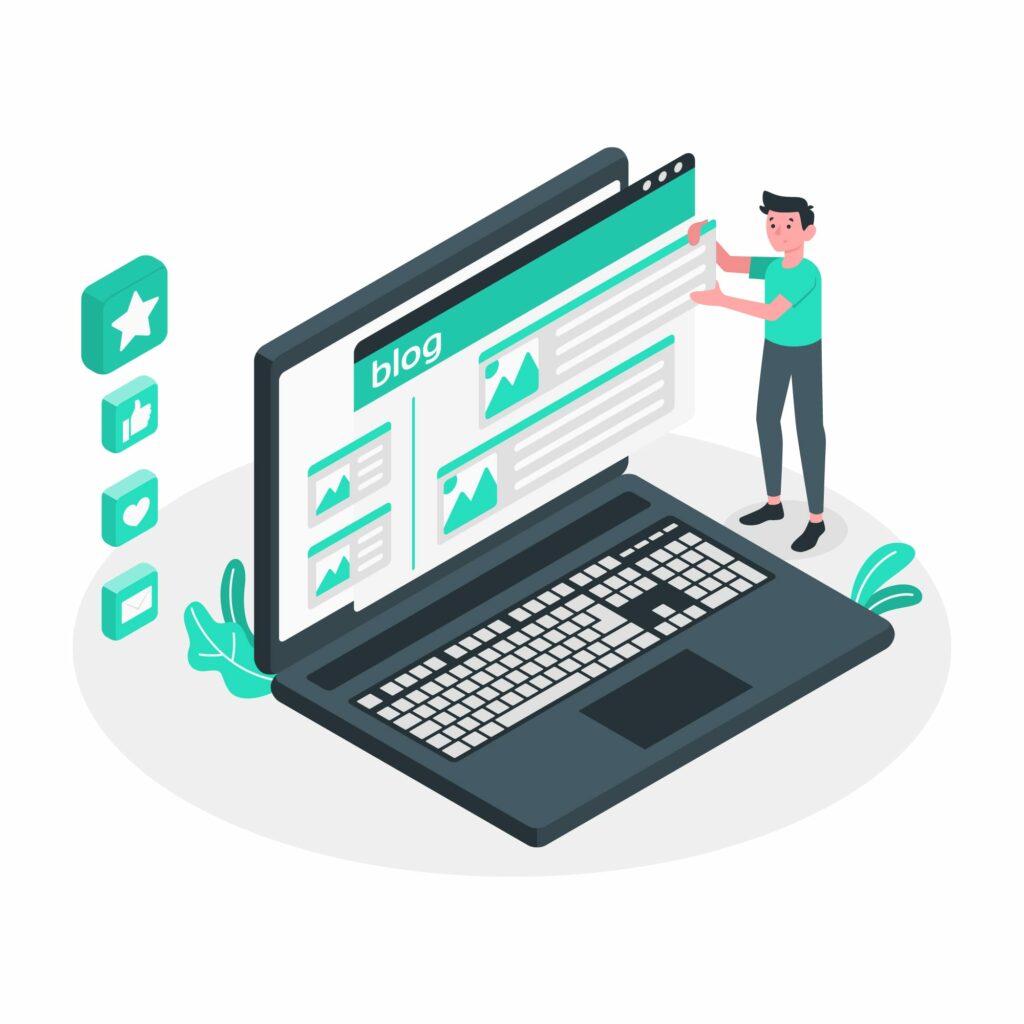 As with everything, research is key. The internet is a vast sea and keywords are your oysters. Branching out the topics that you'd like to use and ensuring that they align with your company and business goals allow for an increase in Search Engine Optimization (SEO). When writing your first post, it is necessary to have an introduction about what your company or business is, to help your customers understand what benefit you offer.
To look for new topics, there are multiple of sources to help you stack a good number of blog post titles:
Browse other blogs: Google your title of choice and see what your competitors write about the same category
Use Google Trends to find out which topics are of interest
Current events and recent stories related to your organization, company, or business allow for an overall grand perspective
How to Write Blog Posts
When you find topic's that are seemingly interesting and spark your interest, past them onto Google docs to help organize your content, whether it's by relevancy or angle.
Play around with your topics through various ways:
How to post, instructs the readers how to do something clearly (with steps)
Curated List, offering set of recommendations
Tips and Advice, providing expert guidance and resources
Definition-based, helping with explaining terminologies and topics
Top Trends, highlighting currently popular trends
Personal or Business Updates, unveiling something fresh and recently unknown
Keyword Research
Blogs include keyword research which are crucial for SEO. Used as a marker to see which terms rank the highest, search engine optimization practices assist you in generating blog topics that peak your readers interest. As a new blogger, finding keywords for your own articles will help you create a more meaningful conversation with your audience.
Keep in mind that the more specific the phrase or word is, the more closely it'll match your audience's intent. By optimizing the content, tags, headers, images, internal linking, url structure and other factors found on your page through the use of on-page SEO, you will be improving your site's ranking and ear organic traffic.
Once you've selected your keywords, you can use them to help you shape the structure of your content, aligning with your topic and overall intent gravitating to your readers attention. Keyword research tools such as Ubersuggest and surfer plugin assist when writing a new blog.
Define Your Audience
Know who you're writing for, to know what you'll write about. Bloggers overlook topics that do not touch on topics that they are interested in. The average reader spends about 37 seconds reading a blog post, which allows us to conclude that the reader's attention spans for approximately 30 to 40 seconds.
Audience
Start by taking another look at fields published within your field. Use online forums to find main questions that are asked by your audience, since it will help you in creating content that piques your audience interest. Your target audience holds the most power and ensuring that you're speaking with the right terms and terminologies ensure a clear communication stream that offers personal and meaningful conversation once delved into.
Outline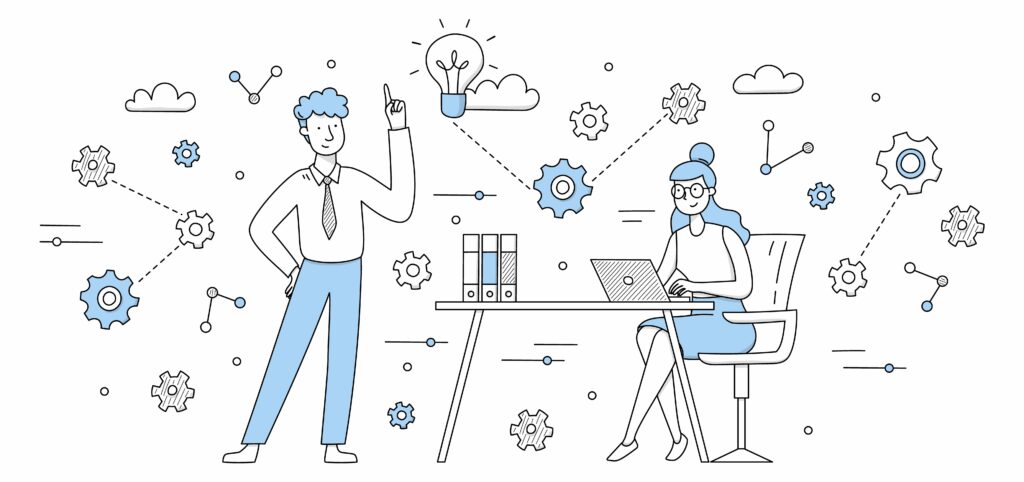 An outline offers writers the capabilities of narrowing down what they intend with their blogs. Outlines help you plan what to include whether it's the word count, titles, headers and body. They also allow for an opportunity to draft before submitting, that way any errors can be edited and fixed. You can say, an outline offers maximum organization for any blogger with a content schedule.
Blog Title
Your title is what it all comes down to. When googling a word, phrase, or question, your blog title may draw readers or revert them from visiting your blog. With search engine results pushing your blog post to the top of the page, it's up to your title, to sell what you have to offer.
Meta Description
Meta description is a couple of words, ranging from 150 to 200 words summarizing what your blog refers to. It's offering all 1,000+ words, in a very concise way to share the idea of what you've written about.
Create a Captivating Introduction
Quality blog posts always start with an introduction that stands out. Your introduction holds the most power and similar to clicking on a site and dictating if you should browse through the pages, the introduction plays the same. Whether it's the blog post title, or the first sentence, readers need to be blown away.
Captivating Headers
Headers are the names of each chapter that your blog posts have. Similar to novels or autobiographies, headers on a blog let the reader know what they're about to go over. It also assists readers in navigating through your blog. Some readers may be interested in certain aspects, but not all. A great headline may even have your readers interested in going in depth, rather than just skim the surface.
Writing headlines can be done before or after. It mostly depends on bloggers or writers writing style. Vague headlines tend to often mislead your readers or even draw them away, and we want to ensure maximum clicks to ensure that your blog always ends up on the search engine results pages.
Design
With the verbal content present on your google docs page, you also need to focus on the visual assets that can increase your search engine optimization. The layout of your website is of the essence. When you start blogging, your design can unconsciously let readers know how deep you thought about their experience. With a thought out user experience that offers 99.9% uptime (like GuruDesk) you can rest assured that your site won't lose customers due to its performance. Here are a few things to keep in mind when designing your blog:
Images
As important as it is for writers to include block of writing, it is important to include relevant images that assist in making your blog more appealing. Add images after the headline for a clear direction of what your readers may come across.
By using a featured image, prominently displayed with a piece of content, offers a visual representation of the content. It is selected to give a quick overview of what the content is about.
Bullet points
Though it being a simple tool, the use of bullet points and lists, will offer a breakdown of chunks of knowledge offered in your blogs. This in return offers a more digestible, easy to read content. With easy readability, your blog post will rank higher, therefore granting you more clicks and views. If the information is too compressed and excessive, it will have a negative impact on your audience, leading you to lose them.
Blog Domain
Blog writing could be a function of your website, or it could be an extension…as in a page located on your website. It is vital that your blog posts land on a domain that follows your company, business or is a stand alone, a blog domain of its own. Search engines can therefore find your website, or blogs easier through the use of your domain.
Choose a Blog Template
Whether you're using WordPress, WooCommerce, or have a separate hosting service (hopefully provided by GuruDesk) using demo themes or creating them on your own make your job a lot more simple. Feel free to browse through our Best of WordPress Themes for an overall breakdown of which themes might fit your aesthetic and needs.
Device Translation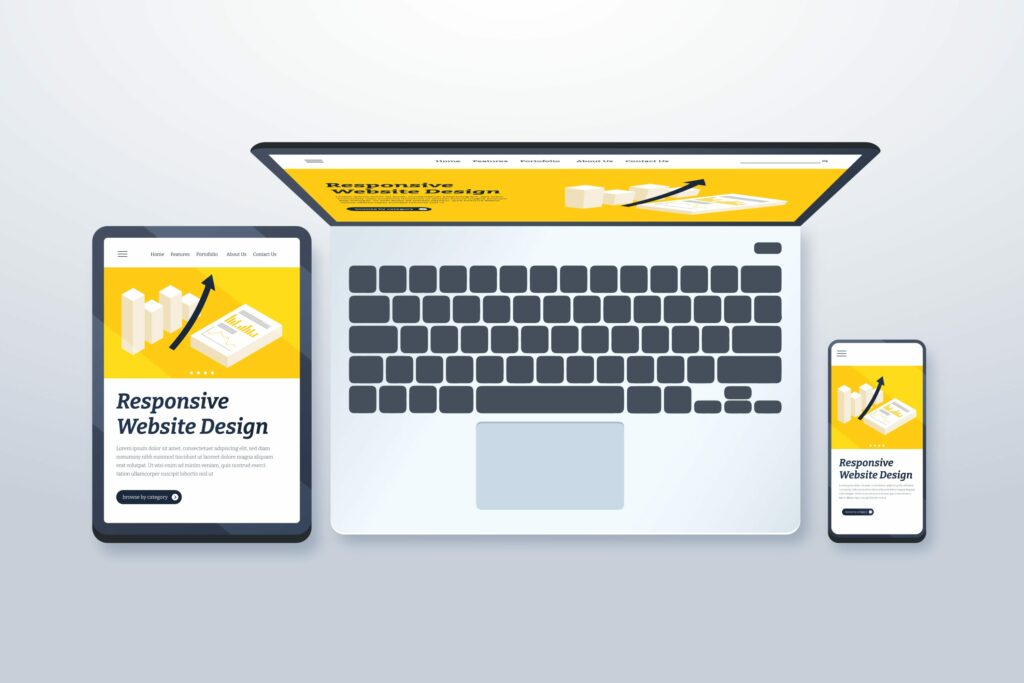 As with every blog, stressing on the importance of your website translating well from one device to another is of maximum importance. The template or theme of choice you choose, depending on your hosting provider, feel free to read more on WooCommerce Hosting 101, offers seamless device translation that assists your readers through article view.
Article View
Whether its blog posts, news stories, or articles, article view optimizes images and tests for your mobile screen. It offers distraction-free, easy to read format designed to deliver the best reading experience…which also impacts your audience's user experience positively.
Include a Compelling Call to Action
Call to action is a marketing term which prompts an immediate or encouraging response or behavior. It can be in a form of question or statement. The perfect blog post includes a call to action to assist the reader in knowing what to do next.
Actionable Advice
Advice holds more power if it is actionable. Advice is one thing, but good advice is measurable by how it enables decision. Actionable Advice gives your readers a valid reason to do some form of action. You can think of this with examples such as:
Spend time with the ones you love
Life is not about success. Don't let it run your life
Editors Note
The editors note includes information about you and your company or organization. Whether it be the first blog post or the 50th, it is necessary that in a few sentences, you include where you started, where you're located, as well as what recognition you've received. This is your abridged version of the "About Us" page on your website.
Content Marketing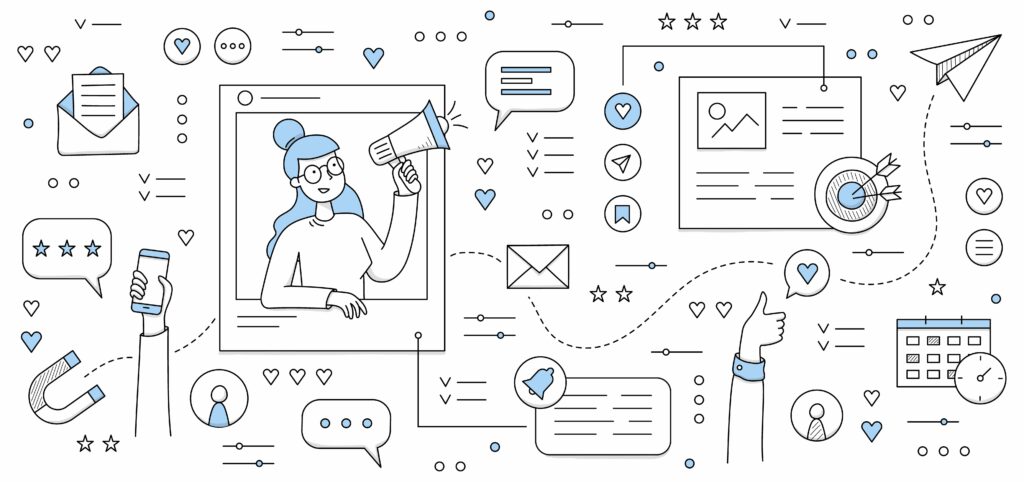 Include a featured image, which is an image that is used to represent a piece of content. Displayed prominently on the top of your page or post, typically a blog post or article, it intends to capture your reader's attention and provide visual assets to the content found on your website or social media platform. To maximize traffic, you can also share the featured image used on your blog on Facebook groups, to ensure reach.
When you Market your content on social media, it is important to manage your schedule. Having a new blog post every couple of days, entices your readers, having them await your next feature.
Content Management System
A content management system is a system that allows its users to create, manage and modify their content on a website without the use of a coder or coding. It's all too simple to be afraid of starting your blog. One of the best CMS found today is WordPress. With many pros, WordPress allows you to establish your blog for free, add themes to increase the chances of your blogs visibility and more. It is viable and important that your blog posts are hosted and saved within to ensure maximum use.
What is a Blog Example?
For a good blog post example you can scroll through our blogs to get a basic understanding of the outline, formatting and layout. Within this 'How to start a blog' blog, directions and instructions are offered, whether it be the post title, or how to, you have the general foundation to start writing and hit publish to see how you readers interact.
What are the DON'Ts of Blogging?
As with everything, we've offered you the do's when blogging, but the don'ts are measures to avoid to prevent readers from dozing off in the next blog post:
Don't ramble with run-on sentences. You'll drag your readers on lengthy texts and no one likes that.
Don't try to cover too many topics at once. It's too overwhelming and misleading
Don't write blog posts with profanity or unprofessional language
Don't use other people's content without permission or credit
Don't give up. It takes some time to build a loyal reader fanbase.
How to Write Blog Posts – Guest Blogging
Guest bloggers typically write on topics that are relevant to the website or industry, with the aim of reaching a new audience, building brand awareness, as well as establishing oneself with the hopes of connecting to a new audience. Guest blogging is important for the blogger as well as the host website in the sense of ensuring that all content be original and restricted to the guidelines offered by the host website.
Blog Post Ideas
We understand the overwhelming sensation that came over you while reading this blog and we are here to help simplify everything that you will need. Here are some blog post ideas to generate a great blog post:
Movie Reviews
Music Reviews
Arts and Culture
Information Technology
Hosting Services (find more on GuruDesk)
Readers Interested
When writing blog posts, understanding your target audience is one thing, however, maintaining loyal readers is important when maintaining a voice. With the first draft out, readers will leave reviews of what they liked and what they didn't which as a blog writer, you should take as constructive criticism.
You should promise readers consistency in providing topics that benefit them through and through to maintain the developed connection you've formulated.
How to Make Money Blogging
In order to monetize your blog, you need to identify your niche, write for that audience specifically, publish new content regularly, and promote your blog via social media and other channels. It takes time and effort to build a blog into a profitable business, so patience and perseverance are also crucial. Here are some of the most common methods used by bloggers to monetize their sites:
Affiliate Marketing:
Through affiliate marketing, you can earn a commission on sales of products or services that are related to the topic of your blog.
Sponsored Content:
With "sponsored content," businesses will pay you to write about their wares on your site.
Advertising:
You can monetize your blog by displaying advertisements such as Google AdSense and earning a commission on the number of times your readers click on or view those ads.
Digital Products:
Producing and selling digital products like ebooks, courses, and printables that are relevant to your blog's topic area is a great way to monetize your writing.
Consulting or Coaching:
Services in the form of consulting or coaching can be offered to blog readers if the blogger has a high level of expertise in the field.
Membership Site:
You can charge your readers a monthly or annual fee to join your membership site, where they will have access to special content and resources related to your blog's topic area.
Freelance writing:
If you're a good writer, you could offer your services to related blogs and websites.
Was this article helpful?
Thank you for your feedback :)
---
GuruDesk
Join the GuruDesk community and be among the first ones to discover the hottest trends in web services! We are a team of web experts and we love sharing our knowledge and experience with our readers! We share tips and tricks on a wide range of topics, including web development, cloud services, and hosting. Whether you are a seasoned pro or just starting out, we promise you will find valuable information here. So go ahead, hit that "Subscribe" button and let the fun begin!