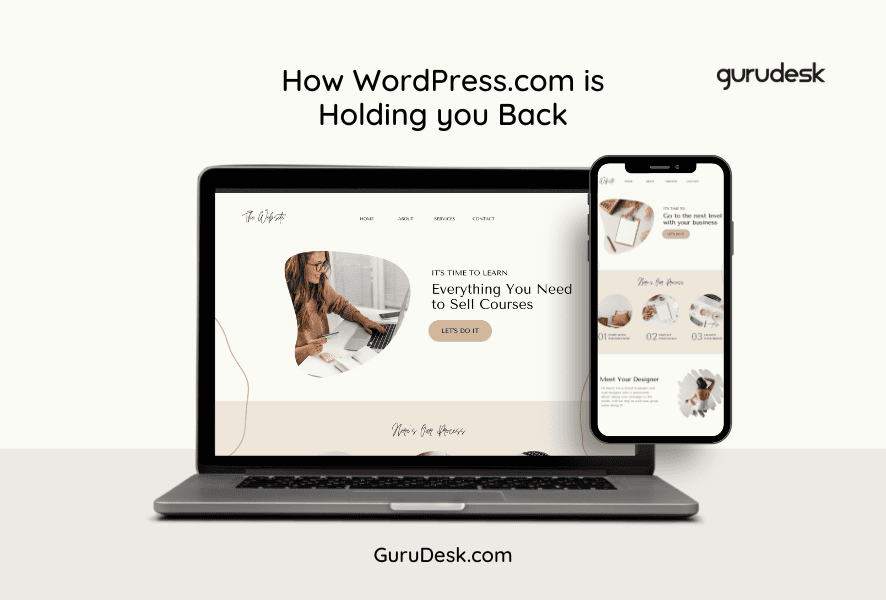 WordPress.com – Powering 37% of all websites on the internet, WordPress continues to be one of the leading CMS platforms to exist. For those that need a refresher, WordPress is a free open-source content management system which features plugin architecture and template system. Technically, WordPress allows you to host and build websites that are customizable to fit your business, blog, portfolio, or online store without the use of a professional developer writing code.
WordPress.com vs WordPress.org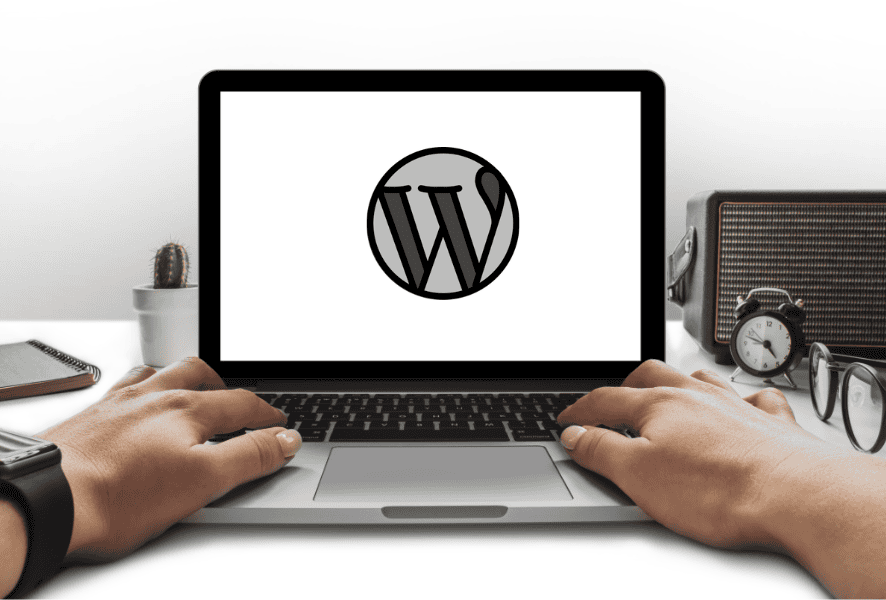 We know it could be a little confusing to differentiate the two since they are so similar, but fear not, your trustee sidekicks are always here to save the day! Let's break it down: WordPress.com is a hassle free solution. It's a service that assists you in building a website by using the WordPress software that comes pre-installed on managed hosting – this gives you a maintenance hassle free experience.
WordPress.org requires you to download the software itself, then look for a 3rd party hosting service to install WordPress, to therefore, build and maintain your website. Considered to be a resource and community hub, WordPress.org offers a download of a free copy of the open source WordPress software, involvement and contribution to the development of WordPress, and meeting other WordPress users and participating in the WordPress community.
How is WordPress.com Beneficial?
WordPress.com was established for blog users to express themselves. As a Content Management System, or CMS, WordPress Blog, turned into a program used to create and design any website, no restrictions with flexibility. For those who love to blog, or start blogging for their family, WordPress.com is the right choice for you!
Here's what WordPress.com could offer you:
With up to 3GB of free space, WordPress.com promotes its users to make use of what's available. Another benefit is not having to worry about updates or backups. We know, it's already hard maintaining a lot of consistency throughout the average day-to-day life, that's why WordPress.com takes care of the technical part.
WordPress Blog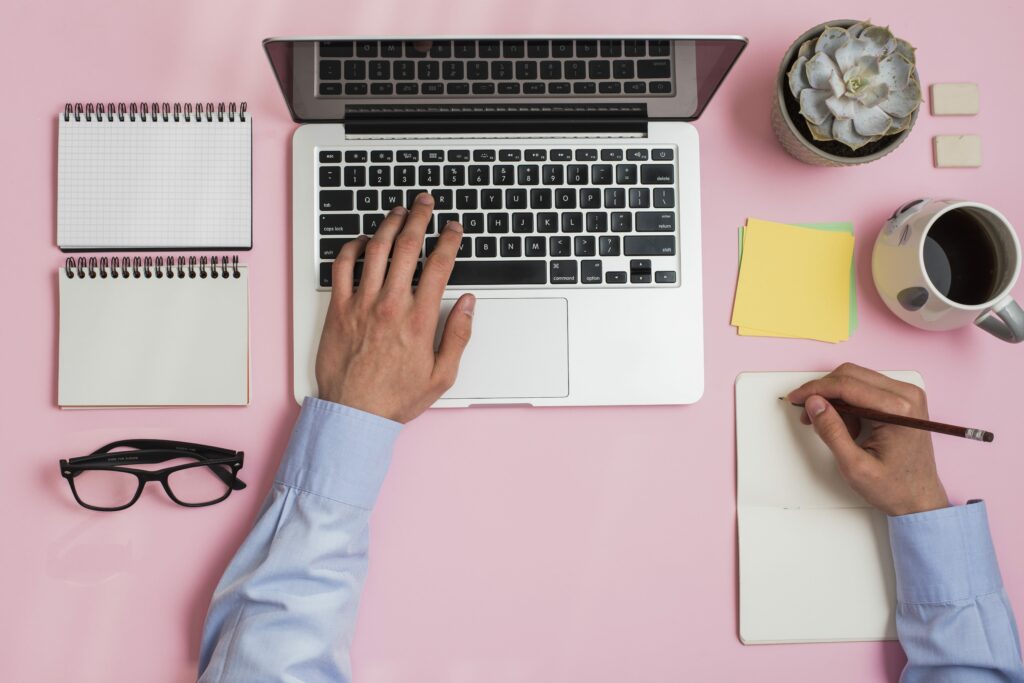 Blog, or weblog, is a term used to describe websites that consistently maintain information. Through dairy-type commentary, a blog is capable of being linked on other websites, which are usually presented as a list of entries offered through reversed order.
Blog Post
A blog is usually run by one or more people, usually presented in chronological order – the newest content goes first. Blogs and their tones are usually dependent on the genre, as well as the tone which more often than not is offered in a conversational style. Blogs also have a section for readers to leave comments, questions and feedback that assist bloggers in future blog pages. To know more about how to start your own blog and monetize, we recommend you check this article on our blog, How to Start a Blog.
What are the Limitations of WordPress.com
When starting your own website, it is important to know and trust everything that goes through your website. At the end of the day, your website would promote everything you stand by and hold dear to you. If an ad is being presented that bares no correlation to what you stand by…you might lose your customers trust.
When using free WordPress.com, users view those ads, however, don't make a single dime. Upgrading to a paid WordPress.com plan is more beneficial for you, but you're still falling short. When upgrading, you would be expected to share your revenue offering WordPress.com a percentage. Severely limited, using free WordPress.com prevents you from selling ads, even on your own website!
You are limited in what you can change on your WordPress.com site. You are not permitted to modify any PHP files, or any other files. This severely restricts individualization.
You need to add Javascript. Nope. Sorry, but it just isn't allowed. You've found this amazing widget, and you want to implement it on your website, right? Probably, you won't be able to. WordPress.com restricts you to using only the predetermined set of widgets and tools for your site's design.
This makes it much more challenging to expand upon your special online website.
WordPress Plugins
Free plan users have access to built-in Jetpack features pre-activated. As great as it is for beginners, it is somewhat restrictive since you are incapable of upgrading your website to add features that work closely with what you need. Think of it like a car with no gas, your website will not work without the advantage of adding plugins, therefore, no individuality, no control.
WordPress Themes
Free plan users have the chance of installing themes that are somewhat limited. With the selected themes, comes limited customization options making it yet again an incapability rather a smooth process to make ends meet between your business and your online website. WordPress.com advertises that its free plan includes access to "dozens of free themes."
This may seem like a lot if you're just getting started, but keep in mind that the open-source WordPress platform offers users access to more than 11,000 free themes. One hundred themes is inadequate in comparison. There's no room to actively promote your brand identity and therefore, have brand awareness.
Tracking Platform
Being a free user, you are restricted to WordPress.com stats. Individuals using the free plan cannot add Google Analytics or install any other powerful tracking platform, this therefore, restricts you in the long run. How else are you going to be able to Market your business if you're incapable of adding any google analytics pushing it onto search engines?
WordPress.com Branded Subdomain
As as free user, your url will be as follows: e.g. https://yourwebsite.wordpress.com. Custom domain names are offered to those who have a paid plan, presenting their name as: e.g https://www.yourwebsite.com. If they believe that you are violating their terms of service, WordPress has the chance at deleting your sites.
If you choose to partner with GuruDesk, you will reap all the benefits. GuruDesk offers Free domain name, as well as email hosting! Keep in mind, we always play for your team.
WordPress and Ecommerce
As if the list wasn't getting any longer, free WordPress.com users do not get any ecommerce features or integrated payment gateways unless you make the switch to an ecommerce plan. To seal the deal on the cons, you cannot build membership websites with WordPress.com.
Migrating from WordPress.com to a Different Hosting Provider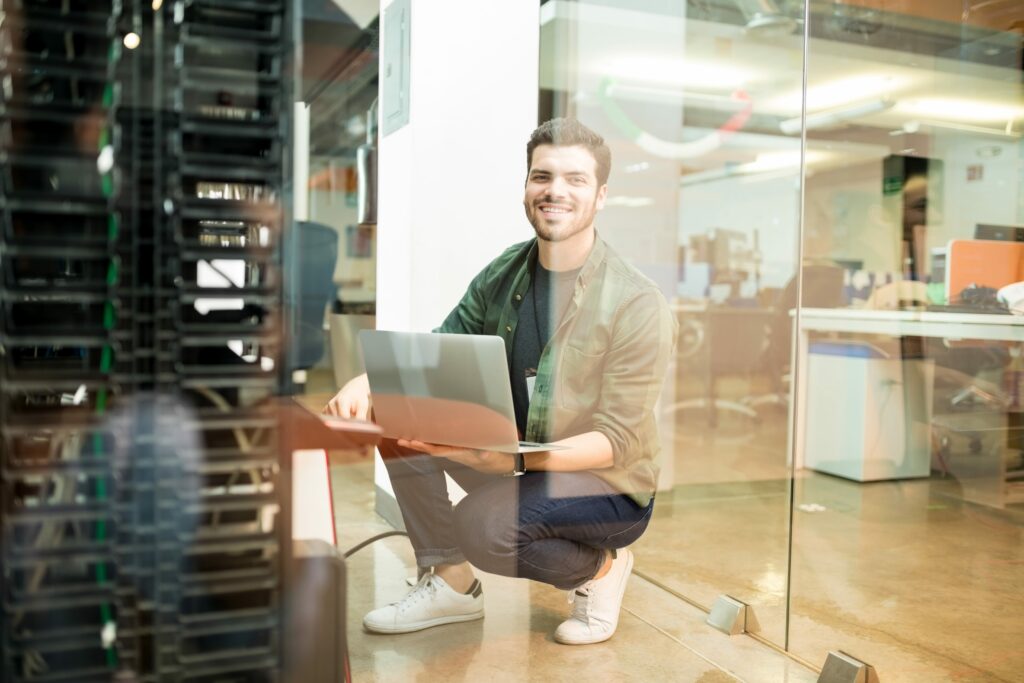 Think of this like hiring someone to move your whole house. This entails moving from one server computer to another. This applies to a website, as well. Regardless of the software or website used, migrating a website from one host to another ranges from a simple click to hours of added extra work. You need to keep in mind that some types of websites don't allow for that functionality.
When thinking about migrating, there is cause for worry if you lose some information along the way. When migrating from Host A to Host B, you would more likely than not, have two versions of the exact same site. This allows you the opportunity to compare both versions, before choosing to get rid of the first one, Host A.
Life is all about risks, and if you never try, you'll never know the benefits Host B could offer you. Oftentimes, the biggest mistake individuals make when migrating is downloading a backup of the existing site and canceling things with Host A, after which setting up their site with Host B, expecting nothing short of identical and perfected sites.
WordPress Hosting Providers
With being one of the most popular CMS used to create websites today, WordPress remains to be one of the most attractive options for anyone looking to build their own website. We don't want to eliminate WordPress.com from your options, however, we want to offer you a solution that could possibly add that much more rationality and money in your business and bank!
When it comes to WordPress Hosting, the following are the most popular hosting options for WP sites: Shared hosting (ideal for those on a tight budget), VPS hosting (ideal for those in the middle), managed WordPress hosting (ideal for those who are always on the go), and dedicated servers (ideal for those who need complete control) are the most common types of WordPress hosting (for the big guns). Pick the one that best suits your site's requirements, and make the most of your hosting budget.
GuruDesk and WordPress.com
Please understand that we aren't attempting to make WordPress out like the bad guy, we're just letting you know that you can get certain positives if you choose us as your hosts since we're your all-in-one solutions providers. What can we offer you through WordPress?
WordPress Security
By having us as your Hosting Providers, we will be able to offer you SSL Certificate which provides security for online communications. Through an SSL certificate, your customers will have a safe space to share their personal details through an encrypted connection. There won't be any problems relating to security issues when you've got your trustee sidekicks watching your backs and updating the necessary to secure you, your company and customers.
WordPress Themes
Through a wide variety of themes, you will be able to choose and customize the one design that best fits your business or brand. We know the hassle of developing a working website that is both visually appealing and easy to use, that's why by choosing us – GuruDesk, we remove the hassle of it all!
WordPress Dashboard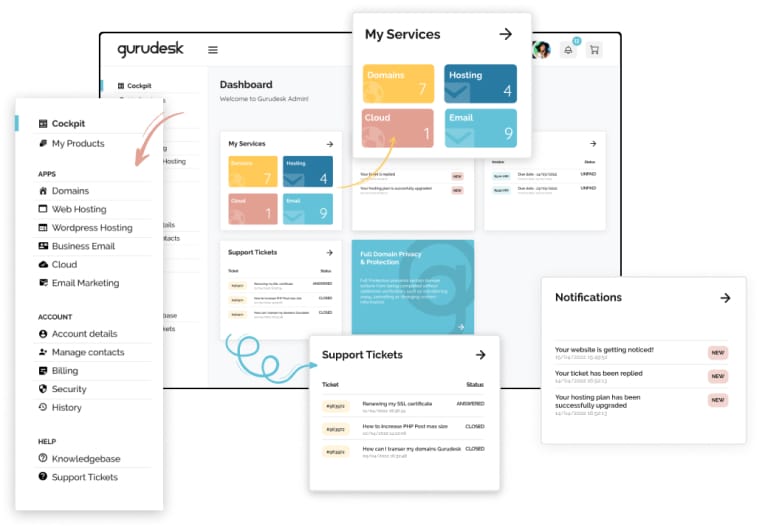 We hold proud and true the benefits of owning such a rich dashboard. Choosing us as your Hosting Providers, we will be able to offer you a dashboard that includes, Apps, Account, Help, and Other. Through Apps, you will be able to choose services, whether it be domain registration, hosting, or cloud to store all your information and data. Moving to your account, which would include your details, contacts, billing, affiliate, security as well as history. Customer support falls beneath help.
Usually, developers are needed to code and create certain mentioned features that contribute to the overall functionality of your website. GuruDesk will offer you an admin panel which would allow you the chance at making necessary changes, which will show up on your dashboard for secure editing and thorough insights.
WordPress User Friendly
The general idea which comes to anything WordPress related is that it's user friendly. However, with the free plan, comes obstacles that somehow restrict you from best optimizing all features. Through the dashboard, custom features, strategic content and product placement, you will be able to offer your customers and users what they need, valuing and restricting any sort of limitations.
Whatever theme you choose to use, inserting images, links, and more has never been easier when relying on our Gurus at GuruDesk. We offer mobile-first principle which offers easy device translation assisting your customers in browsing your website through any device needed!
WordPress.com and GuruDesk Hosting
Recent years have enriched the tech community and offered ease. Going back to our main point, GuruDesk offers Hosting Services that connect you to tools and resources without the need of a developers background – that's up to us. Establishing your web page through GuruDesk, we offer 99.9% uptime as well as enhance site performance, speed, UI/UX and more. Just as an incentive, by partnering with us, you'll receive some perks. 'What?' you may ask, well FREE domain registration, email hosting with customized email addresses, and Elementor Pro to renovate your website to your own individual taste!
Was this article helpful?
Thank you for your feedback :)
---
GuruDesk
Join the GuruDesk community and be among the first ones to discover the hottest trends in web services! We are a team of web experts and we love sharing our knowledge and experience with our readers! We share tips and tricks on a wide range of topics, including web development, cloud services, and hosting. Whether you are a seasoned pro or just starting out, we promise you will find valuable information here. So go ahead, hit that "Subscribe" button and let the fun begin!