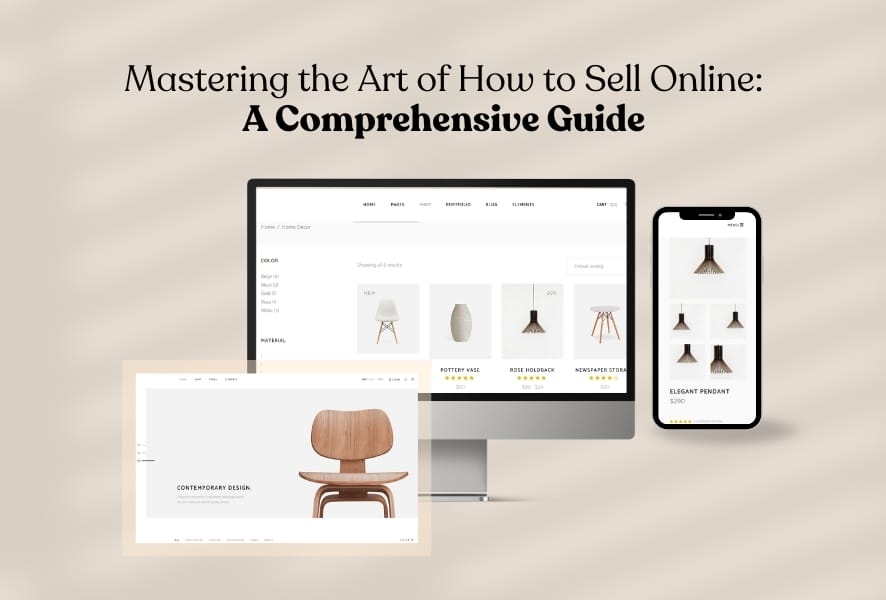 How to sell online, your comprehensive guide to mastering the art of sales is offered to you on a silver platter. There's a creative curve for anyone hoping to get into sales. Business online is a whole new world as opposed to what we're all used to. To begin understanding the foundation set and master the art of how to sell online, you need to research the online market, focus on search engine optimization, social media, and understand who to target to offer your product and services to potential customers.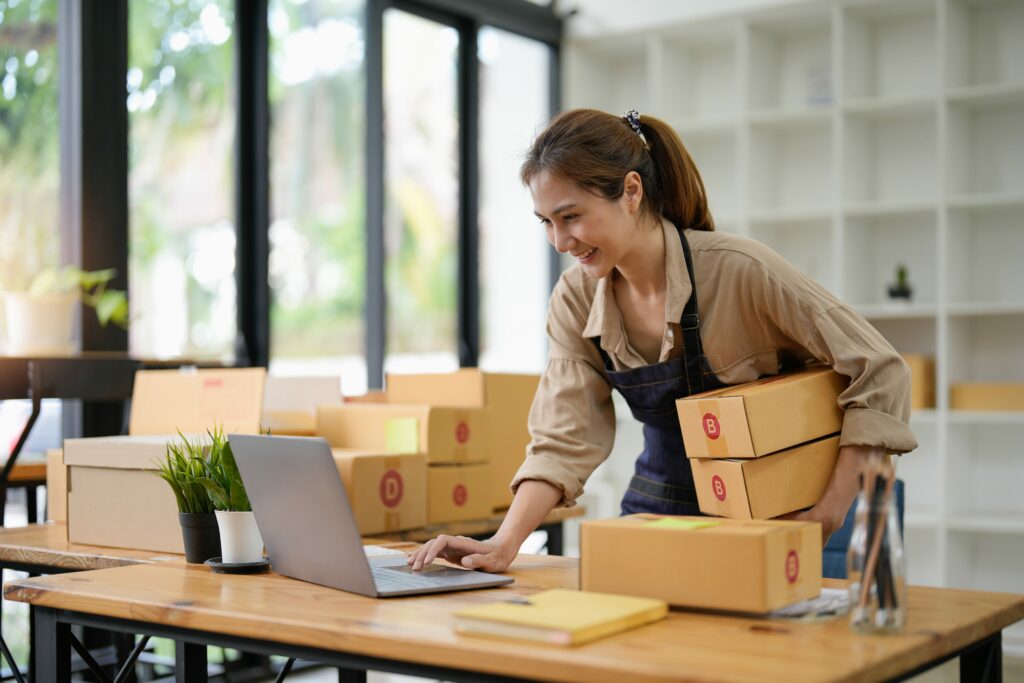 Business Model
What is a business model? A Business model is a plan that outlines how a company generates revenue and therefore, makes profit. Usually, it includes products or services that a company or business offers, target market, marketing and sales strategies, and last, but not least, its operational and financial structure.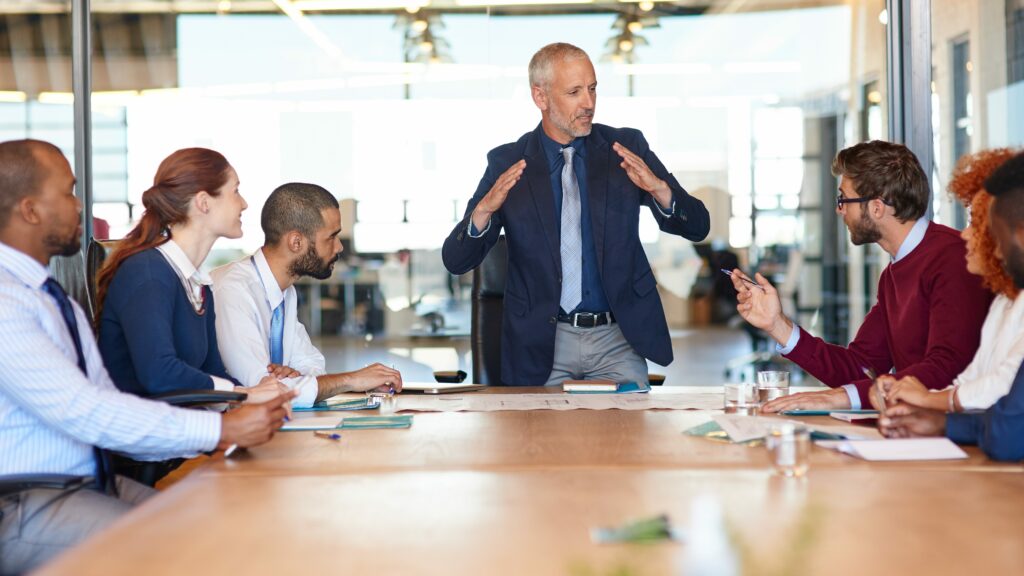 Since you're hoping to start a business online, then you've already chosen a business model. You're going through these steps awfully quick!
How Do You Start Selling Online?
So how do you start selling online in a sea of businesses ready to make or break it? How do you stand out, when almost all ideas and established online stores relatively sell the same things? Your trusty sidekicks are here to break it down, as always!
First you need to do your research. What do you want to sell online? Deciding what products or services you want to sell will help you narrow your online store choices. Understanding the product you intend to sell online allows you the opportunity and creates a business identity that matches the ambience of your product and/or service.
How to Sell Online Successfully – Brand Identity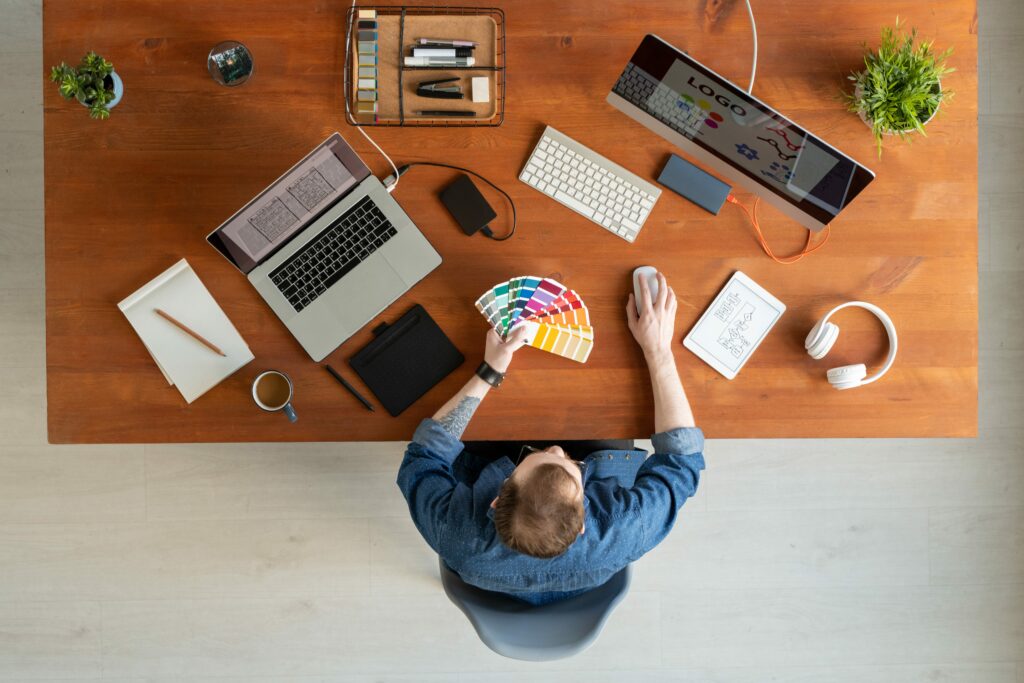 Why is Brand Identity so important? Here's the best way to simplify it: through a strong brand identity created by the use of a color scheme, logo, design your customers perceive your products and/or services as higher quality. Not only it helps spread brand awareness, but it empowers you by building customer loyalty and pushing that bottom line a little higher, to enjoy premium prices.
Color Psychology holds power by triggering your customers, whether consciously or unconsciously. Keep in mind that customers discover and relate to you through every aspect. With a strong color scheme, your logo should be prioritized. With your perfect domain name, color scheme, you would be able to generate a logo that encompasses everything your brand stands for. This allows your customers to link certain colors, fonts to your brand. Think of it like a Psychological link similar to the smell of certain perfumes or aromas. Your mind takes you back to a certain memory or time.
We've all watched the evolution of Facebook. From Social Media site, to a Market place that offers customers the chance at selling almost anything, Facebook has presented itself through strong brand identity such as the use of Blue and White colors, Logo and the constant and consistent brand awareness it has offered throughout the years.
We want to give you a more indepth approach and help you understand the Psychology behind it all, that's why we're redirecting you to our blog, Increase Sales Online, Psychologically 101.
Pick the Right Domain Name
It all starts with a catchy name that relates to your customers. The right domain name should be unique, avoidant of any trademarks, numbers, underscores and any word that is overused. Your ecommerce site places great importance on the domain name since it's how you spread brand awareness. Domain Name plays a factor in SEO and keyword research. If customers choose to research about you, we want your brand to show up as the first option in search engines. If you haven't already, we'll redirect you to reading our blog, The Perfect Domain Name for Your Business.
Establish Your Target Audience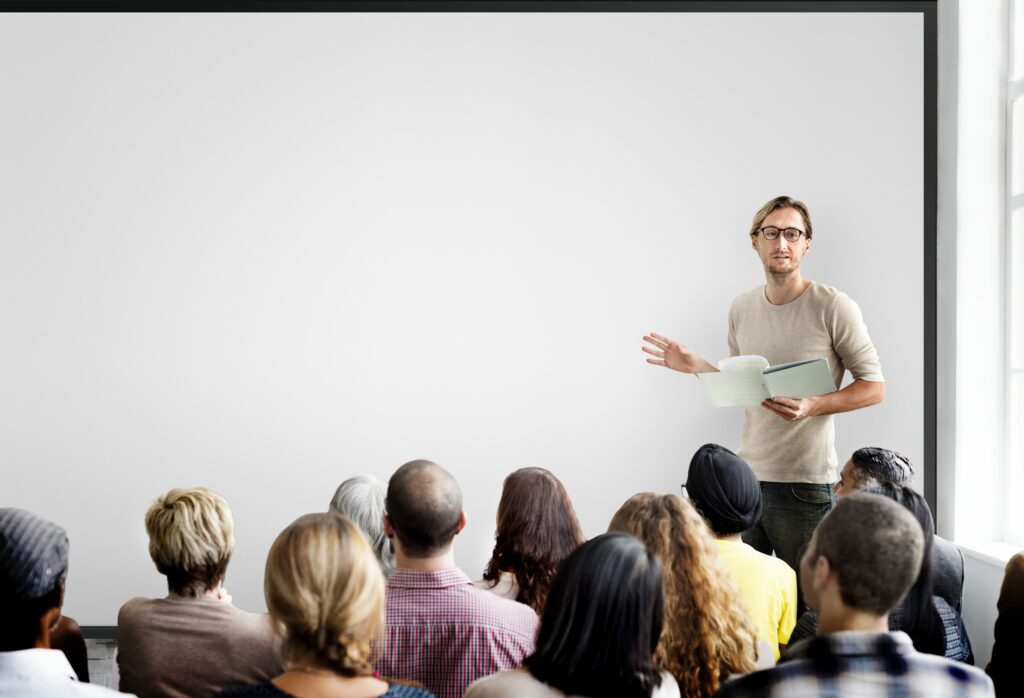 With a defined product or service, as well as its key features and benefits, you will move on to identifying unique selling propositions. What this means is identifying what sets your product or service apart from competitors. By researching trends, opportunities, and challenges in your industry, you'd move on to creating a buyer persona fitting to your ideal customers, including demographic information, interest, as well as buying behavior.
Keep in mind that as your business grows online, your target audience may evolve. Ensure that you will conduct regular reviews and updates to maximize marketing efforts, resulting in effective and relevant sales.
How to Sell Online – Ecommerce Platform
By choosing an ecommerce store that suits your needs, you would be able to create your own website that will assist you through so many of their offered features. We would recommend WooCommere, and if you live under a rock and need some help with the basics of WooCommerce, here's another helpful guide, WooCommerce Hosting 101.
How to Sell Online – Social Media Platforms
Establishing your online presence and offering your business through an ecommerce site comes with a lot of advantages. We're sure that while you were scrolling on Instagram, facebook or even Snapchat, you came across an ad that presented a product or a service, based on your algorithm. In order to best get maximum exposure, we best advise that you link your store to the aforementioned Social Media platforms.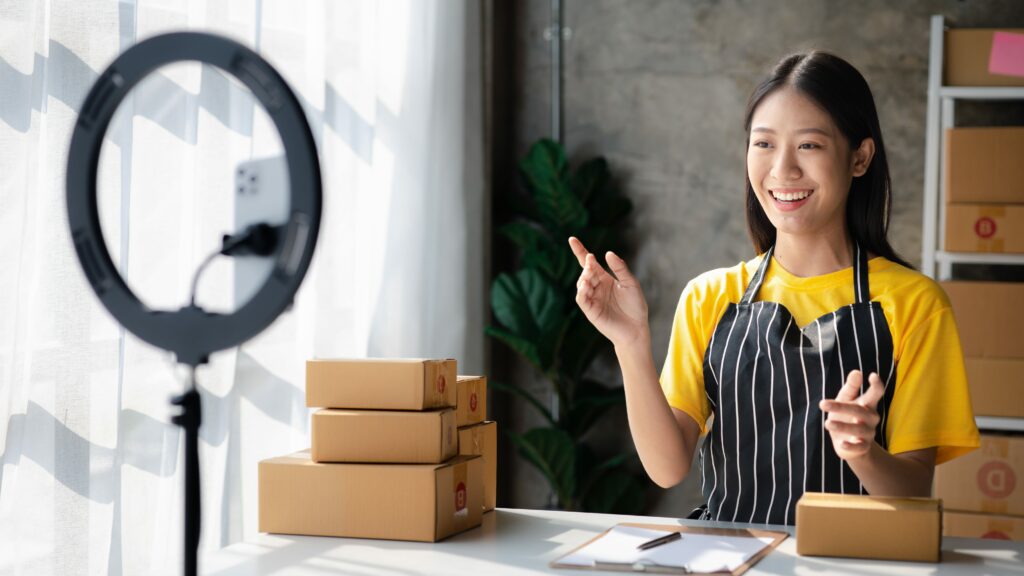 When using Instagram for instance, major factors come into place. With a domain name in check, used for your customer support, and offering a brand identity by showcasing your business through the use of content, whether it be through images, reels, or even story posts that allow for direct engagement, your customers will be able to formulate an opinion after which view the rest of your page. Prospective customers may translate from your social media channels onto your ecommerce site, and that's the best way to sell online successfully.
Keep in mind that adding a blog is always recommended. Your ecommerce store should very much encapsulate every aspect of the customer journey. Some customers may want to read more about what your products are, or even services. Helping your customers or audience get well equipped will add a sense of unity, which therefore moves them from prospective customers to regular customers, always after what you have in store for them.
Google Ads
The objective of Google Ads for an ecommerce website is to attract visitors to the site and increase sales. Google Ads is an online advertising platform that allows businesses to generate and display adverts in Google search results and across Google's network of partner sites. Using Google AdWords, ecommerce sites may reach potential customers who are actively searching for the things they sell by targeting relevant keywords and audiences.
How to Sell Online – Social Media Sites
Utilizing social media platforms to promote products, services, or brands is social media marketing. Social media marketing enables businesses to reach a larger audience, engage with customers, and increase brand recognition.
Social Media pages often rely on engagement along with search engine optimization through an ecommerce store. You probably have noticed it when social media influencers nudge their viewers to like, comment, share and save certain posts. This is the main purpose – to drive in more leads that will either be redirected to the brand, and you can take this advertisements, or even to create more brand awareness.
Social Media Strategy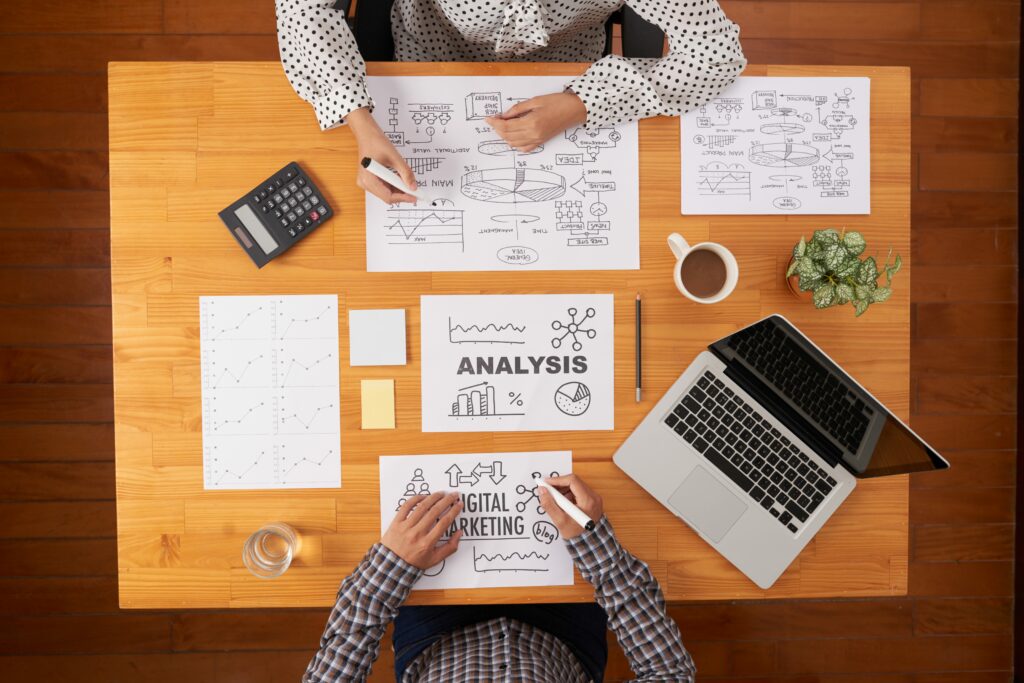 Consider which social media platforms align best with your objectives and audience. Facebook, Instagram, Twitter, and LinkedIn are popular social media platforms used by businesses.
Determine the type of content and posting frequency for each platform. Your content must be interesting, pertinent, and shareable.
The purpose of social media is to build relationships with your audience. Respond to comments, solicit user input, and promote user-generated content.
Social media marketing is an ongoing process, not a one-time effort. Consistency and quality are essential for establishing a powerful social media presence and achieving marketing objectives.
How to Sell Online – Email Marketing
Email marketing can be an efficient method for reaching a large audience and generating conversions. Here's the breakdown: Create a list of opt-in email subscribers. You can accomplish this by providing enticements such as exclusive content, discounts, or freebies.
There are many available email marketing platforms, we recommend GuruMailing. Nonetheless, for the sake of variety Additionally, Mailchimp, Constant Contact, and Campaign Monitor offer email marketing. Select a platform that meets your needs and fits your budget.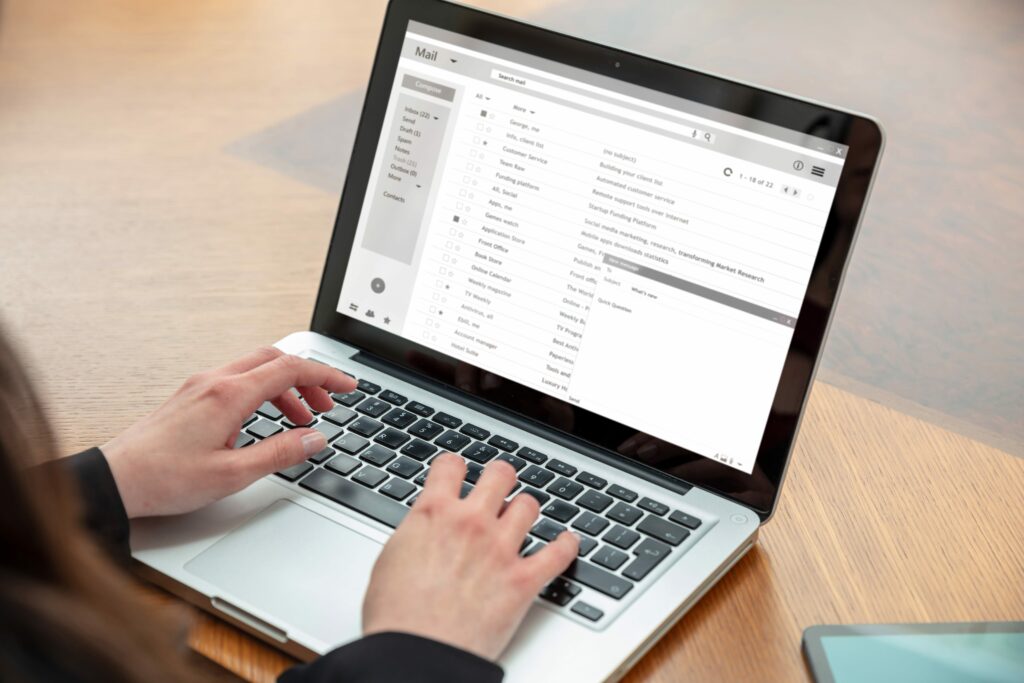 Create visually engaging and brand-aligned email communications. Utilize images, graphics, and calls to action to motivate subscribers to act.
As with every advice we've suggested, the main aim coming from marketing is to continuously test and optimize and most importantly maintain consistency in order to track what needs to be updated, or what is liked and best kept the same.
How to Sell Online – How to Create your Ecommerce Store
Well, after you hire us as your hosting providers, we can create an account for you on WooCommerce and have everything set up! But for the sake of conversation, these are some features to include in order for you to have a well-rounded idea about what your ecommerce platform should include:
A profitable business is formed with a brand identity, friendly user experience, an easy to use interface, and an overall color scheme that combines everything. New customers will observe your every move, and if your page takes more than 3 seconds to load, you can say goodbye to a potential buyer.
Product Listings
Your store should include professional product photos with price points. Keep in mind the psychology behind product placement. In the context of an online store, product placement can involve placing valuable products in prominent positions on the website, such as the center of the homepage or on product category pages, to increase their visibility and encourage customers to make a purchase.
Including more than one payment option allows for an inclusive variation to how your buyers conclude their purchasing journey. Payment processing should be the least of your worries if you've managed the hard part of convincing potential customers to navigate your website. Be sure to include that your business accepts credit cards on your online platforms, as well as make note of any transaction fees.
Please, note that the shipping method should include shipping costs. Allowing for an open, honest and transparent conversation with your customers increases trust.
How to Sell Online – Start Your Own Online Store
We understand the jitters you might feel when starting an online marketplace. Whether it be delving into Facebook business pages or on ecommerce platforms, online businesses are booming. With your guide on learning how to sell online, you've acquired all the tools to start.
Was this article helpful?
Thank you for your feedback :)
---
GuruDesk
Join the GuruDesk community and be among the first ones to discover the hottest trends in web services! We are a team of web experts and we love sharing our knowledge and experience with our readers! We share tips and tricks on a wide range of topics, including web development, cloud services, and hosting. Whether you are a seasoned pro or just starting out, we promise you will find valuable information here. So go ahead, hit that "Subscribe" button and let the fun begin!