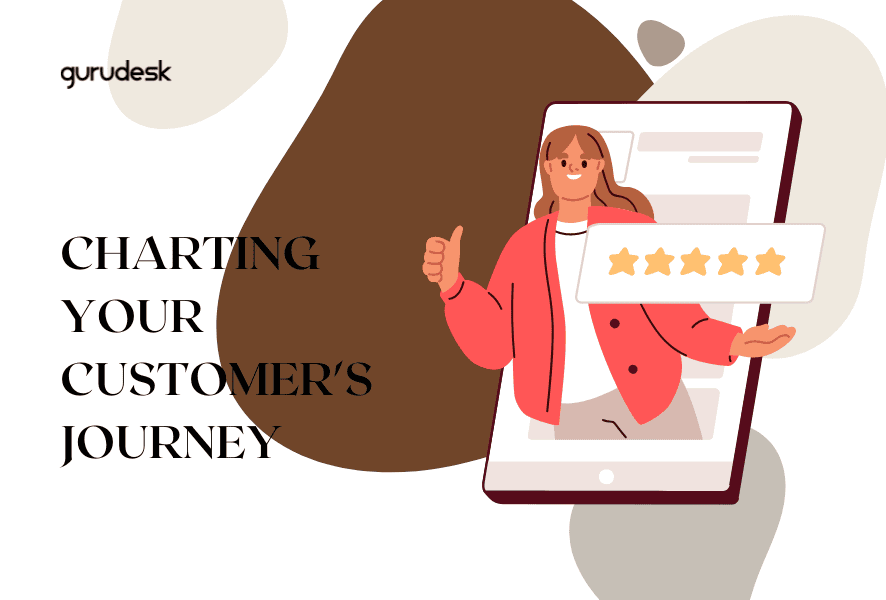 Journey Customer – A customer's experience with a business or brand can be represented visually through the use of a "customer value journey map." It's a powerful tool for gathering information about customers' wants and requirements and historical encounters with a company.
Creating a map of the customer's experience can help businesses identify pain points and think of new methods to surprise and please their clients. In fact, PwC discovered that the quality of the customer experience is a major consideration for 73% of consumers.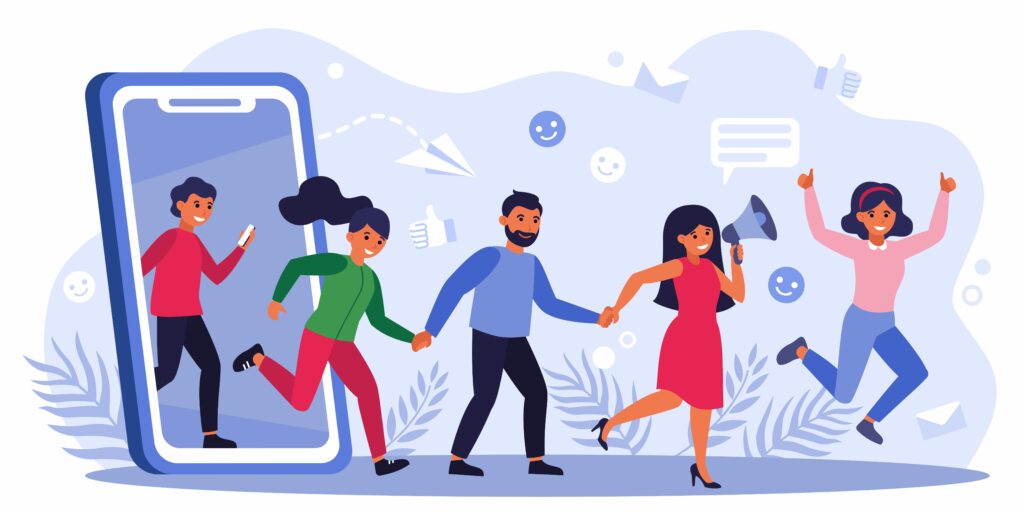 Companies need effective customer journey maps to ensure they meet and even exceed consumers' needs and expectations at every stage of the sales funnel.
Smart organizations know how to capitalize on their competitors' mistakes by using the information at their disposal to their advantage according to (PwC).
Target Audience – Journey Customer
It's important to first identify and learn about your ideal customers before beginning work on a member journey map. Gathering information on your target audience's demographics, habits, and problems is essential.
By learning about your target demographic, you can design a member journey map that caters to their unique requirements and preferences while also resolving any issues they encounter along the way. Conducting surveys or interviews, evaluating website and social media statistics, and developing consumer personas based on shared traits are all important steps in identifying and understanding your target market.
A more effective and personalized path map that resonates with clients and helps you reach business goals may be built by taking the time to learn about your target audience.
Different Stages of A Journey Customer
Each stage of a customer's journey brings with it fresh opportunities and challenges. Even though the order of events throughout a customer's journey may change depending on factors like industry and setting, there are a number of accepted models that can help organizations make sense of it.

Awareness
Customers enter the first stage once they get familiar with a company and its offerings.
Consideration
The following step in the journey customer is consideration, where they start to gather information and weigh their options.
Decision
In the third phase, known as the decision phase, potential buyers make a purchase or take some other action that shows interest in the company.
Purchasing
The final phase, post-purchase evaluation, involves hearing feedback from buyers on their experience and the quality of the product or service they just bought.
Advocacy
During which happy customers spread the word about a company they've had a positive experience with.
Despite being overtaken by newer techniques in recent years (Kalbach, 2021; Toporek, 2018), the AIDA model (Attention, Interest, Desire, Action) remains a popular framework for understanding the consumer experience. Jim Kalbach's customer journey mapping approach and Adam Toporek's customer lifecycle model are two examples of these more recent frameworks.
Businesses that put an emphasis on the customer experience have been shown to outperform their competitors in terms of revenue growth and customer retention (McKinsey & Company, 2020).
Optimizing Journey Customer with Feedback
The customer's feelings and the points of contact during the process are both crucial. Customers go through a wide range of feelings over the entire journey, from joy and curiosity to anger and dissatisfaction. It's common to associate certain moments—using the website, speaking with customer care, or even using the product itself—with these feelings.
A better customer experience can be developed by taking into account consumers' feelings at each interaction point.

Businesses may strengthen relationships with consumers, boost loyalty, and inspire brand advocacy by putting an emphasis on customers' feelings and journey touch points.
Businesses can set themselves apart from the competition and develop a more engaging brand identity by appealing to customers' emotions.
An effective and engaging customer journey is impossible to create without paying close attention to the feelings and touch points of the customers along the way.
Visualizing Success: Journey Customer Maps
Business owners may enhance the client experience and boost revenue with the use of customer path maps. Businesses may pinpoint trouble spots and growth opportunities by mapping out the customer journey and gaining insight into the touch points and emotions connected with each stage.
This has the potential to boost corporate results like sales and revenue as well as customer satisfaction and loyalty.
And by coordinating all of a company's efforts with the steps outlined in the customer journey map, that company can be sure it is consistently exceeding its customers' expectations and satisfying their needs. With this, companies can better connect with their clientele, which in turn gives them an edge in the market.
In conclusion, customer journey maps can be a helpful tool for companies that want to enhance the customer experience and thrive in today's customer-centric market.
Tools & Resources – Journey Customer
A customer journey map is a visual representation of the steps a customer takes as they interact with a company's products or services. Touchpoint Dashboard, and UXPressia are just a few examples of popular web mapping tools that may be used for journey mapping. These programs typically include sample maps and frameworks that firms can use as a starting point for their own diagrams.
In addition, numerous online courses, books, and seminars are available to help firms acquire the expertise necessary for efficient route mapping. Businesses can enhance their trip mapping and order tracking journeys with the help of customer surveys, analytics software, and social media listening tools, all of which provide valuable insight into customers' perspectives and needs.

The success of a journey track map is ultimately dependent on the accuracy of the data and insights utilized to create it, as well as the knowledge and experience of the team developing the map.
However, businesses can design trip maps that provide useful insights and generate enhanced member journey customer experiences and business outcomes with the help of the appropriate tools and resources.
Journey Customer Map
Customers' interactions with a business might be mapped out in what is called a "customer value journey map." It's an effective method for gaining insight into customers' wants, demands, and frustrations at every stage of the buying process. Identifying these touch points allows businesses to better serve their customers by tailoring their interactions with them.
Creating a journey customer map can help businesses better understand where they can enhance their service to customers.
Customer's Journey – Order Tracking Journeys
The procedure of producing a journeys track order map is known as customer journey mapping. Customers' interactions with a company are called "touch points," and they must be cataloged and analyzed thoroughly.
Using this method, businesses can boost customer satisfaction and loyalty by pinpointing weak spots in the service they provide.
In addition to assisting businesses in developing more targeted marketing strategies and methods of customer involvement, customer journey mapping can shed light on customers' goals, actions, and frustrations.
Customer Service Team
A customer care team is a group of people that work together to respond to and resolve issues raised by customers. They're vital to the customer experience because they're frequently the first point of contact for customers in need of support.
Customers are more likely to remain loyal to a business that invests in developing a well-trained customer care department that can quickly and competently address any concerns that arise.

Furthermore, a company's customer service department can be a wealth of information about their customers' wants, requirements, and frustrations just check out GuruDesk – we'll be the trustee sidekicks that you can depend on!
Journey Customer
Being able to navigate through a customer's journey from start to finish, assist you in understanding the in's and out's and preparing for any hurdles that may come along the way.
A powerful tool for gathering information about customers' wants and requirements, helps you in slowly, but surely growing your business from the ground up!
Was this article helpful?
Thank you for your feedback :)
---
GuruDesk
Join the GuruDesk community and be among the first ones to discover the hottest trends in web services! We are a team of web experts and we love sharing our knowledge and experience with our readers! We share tips and tricks on a wide range of topics, including web development, cloud services, and hosting. Whether you are a seasoned pro or just starting out, we promise you will find valuable information here. So go ahead, hit that "Subscribe" button and let the fun begin!