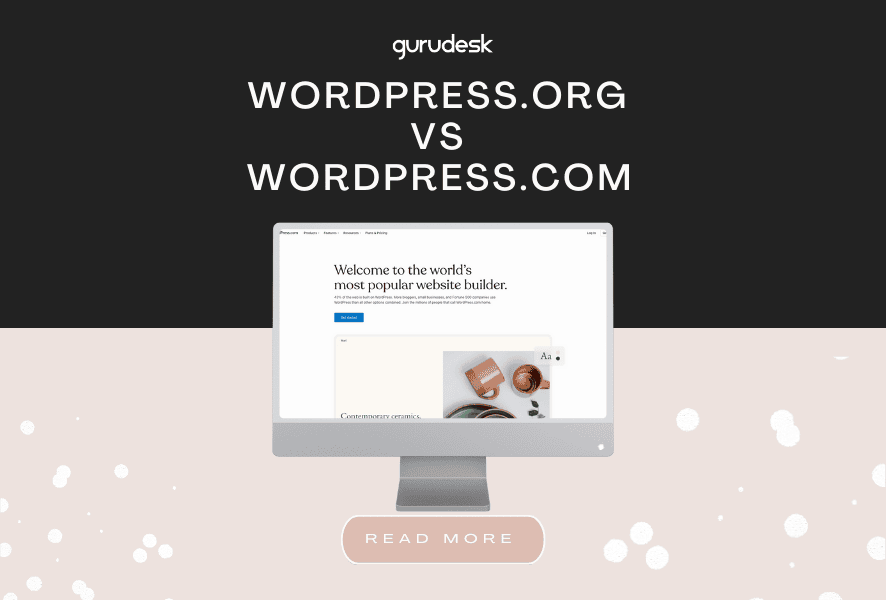 WordPressorg vs WordPresscom – Powering 37% of all websites on the internet, WordPress continues to be one of the leading CMS sites to exist. For those that need a refresher, WordPress is a free open-source content management system which features plugin architecture and template system.

Technically, WordPress allows you to host and build websites that are customizable to fit your business, blog, portfolio, or online store. Now that you've got a recap, we can delve further into WordPress.orgvs WordPress.com. Better yet, WordPress.com vs Self-Hosted WordPress site.
How to Install WordPress Site?
Installing WordPress is a fairly straightforward process that can be completed by anyone with basic computer skills. The first step is to choose a web host that supports WordPress, such as Bluehost, SiteGround, or WP Engine.
Once you've signed up for a hosting plan, you can then install WordPress using GuruDesks' (we hope!) one-click installation feature or by manually installing the software.
The WordPress software is free to download and use, and there are a variety of tutorials and support resources available online to help guide you through the installation process.
WordPress Software?
WordPress software is an open-source content management system that is used to build and manage websites. The software is free to download and use, and is built on PHP and MySQL. WordPress provides a user-friendly interface that makes it easy for non-technical users to create and manage their own websites.
The software is highly customizable, with a wide variety of free and premium themes and plugins available to extend the platform's functionality and design capabilities.
Because WordPress is open-source software, it also benefits from a large community of developers who contribute to the platform's ongoing development and improvement.
Google Analytics – WordPressorg vs WordPresscom
Google Analytics is a web analytics service provided by Google that allows website owners to track and analyze website traffic and user behavior. The service provides detailed reports on website traffic, including information on the number of visitors, where they come from, how they interact with the site, and more.

By tracking this information, website owners can gain valuable insights into their audience and optimize their site to better meet their needs.
Google Analytics is easy to install and use, with a variety of support resources available online to help guide users through the setup process. It is also free to use, making it a valuable tool for businesses and individuals alike.
WordPressorg vs WordPresscom
We know it could be a little confusing to differentiate the two since they are so similar, but fear not, your trustee sidekicks are always here to save the day! Let's break it down: WordPress.com is a hassle free solution.
It's a service that assists you in building a website by using the WordPress software that comes pre-installed on managed hosting – this gives you a maintenance hassle free experience.
WordPress.org requires you to download the software itself, then look for a 3rd party hosting service to install WordPress, to therefore, build and maintain your website.

Considered to be a resource and community hub, WordPress.org offers a download of a free copy of the open source WordPress software, involvement and contribution to the development of WordPress, and meeting other WordPress users and participating in the WP community.
It's simple so far, right? Let's go into the second layer of things and help you understand the deeper side of things!
What is a Host? – WordPressorg vs WordPresscom
Well, we hope you got the chance to look over our blog titled, WordPressHosting by GuruDesk which offers those who don't speak tech a chance at understanding tech terms. For the sake of a concise explanation, a web host, is a company with access to servers that are connected to the internet.
These Hosting companies rent out space on the servers in order to present individuals businesses online.
Migrating from WordPresscom to a Different Host
Think of this like hiring someone to move your whole house. This entails moving from one server computer to another. This applies to a website, as well.
Regardless of the software or website used, migrating a website from one host to another ranges from a simple click to hours of added extra work.
You need to keep in mind that some types of websites don't allow for that functionality.
When thinking about migrating, there is cause for worry if you lose some information along the way. When migrating from Host A to Host B, you would more likely than not, have two versions of the exact same site.
This allows you the opportunity to compare both versions, before choosing to get rid of the first one, Host A.
Life is all about risks, and if you never try, you'll never know the benefits Host B could offer you. Oftentimes, the biggest mistake individuals make when migrating is downloading a backup of the existing site and canceling things with Host A, after which setting up their site with Host B, expecting nothing short of identical and perfected sites.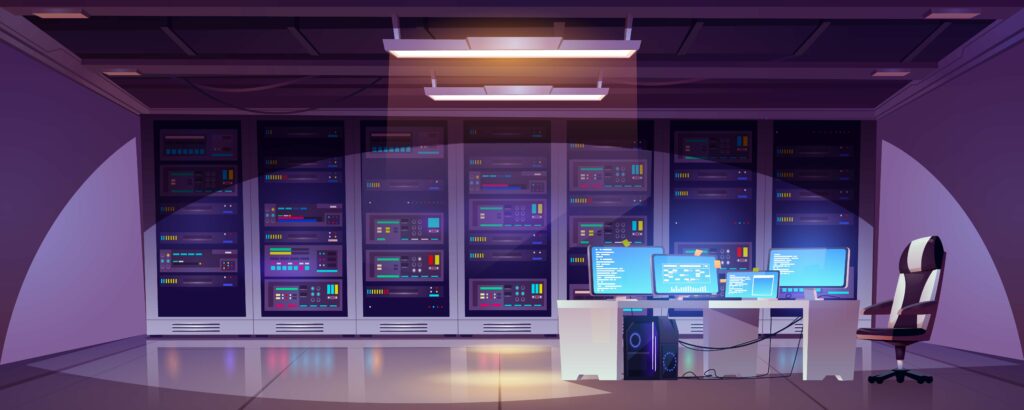 Difference between WordPresscom and Self-Hosted WordPress
When delving into subscriptions and costs of hosting account, that's where both have a huge dent in differences. Unless your site is highly customized with complex coding and developer-level features, both WordPress.com and Self-Hosted sites are the same when it comes to the functional ability of the software.
WordPress.com costs about 300 Dollars per year, as opposed to Self-Hosted which costs approximately 46 Dollars (prices may differ).
Full Control of your Website
On the contrary of what the myth says: On WordPress.com, you don't have full control of your website, meaning you never own 100% of your site, you always own your content. Let's say you choose a theme which is then discontinued.Individuals have the capabilities of using it, receive security updates and maintain structure throughout.
If you have an eligible paid plan, you have the same SFTP access that you do a free plan you have on a Self-Hosted WordPress site. What is SFTP you might ask?
Secure File Transfer Protocol
SFTP is a network protocol providing file access, transfer and management over any reliable data stream. Through the use of algorithms, it secures the data as it travels between different systems.
Ecommerce options have always been available on WordPress.com. If you're starting to get the terms mixed up, we nudge you to read our blog, What You Need to Know Before Starting an Ecommerce Business.
Depending on your WordPress.com plans, as well as your business needs, WordPress.com offers PayPal options across all plans.
Though it might not be as abundant, individuals still have the ability to sell products online.
By choosing an eligible plan on WordPress.com, certain plugins can be installed including WooCommerce, which offers multiple payment gateway options.
WordPressorg Cons
It's important to consider the cons of WordPress.org, in order to best know what you're investing into because it is an investment.
Hosting and Maintenance – WordPressorg vs WordPresscom
You'll have to take care of WordPress.org's hosting and upkeep on your own. If you're not extremely tech-savvy, this could be a time- and money-consuming process. Make sure to go with a reputable host that can guarantee quick page loads and safe servers.
Upgrades and Security – WordPressorg vs WordPresscom
Like keeping your site secure from hackers and other unwanted attacks, you must be responsible for updating your WordPress installation.
Limited Support – WordPressorg vs WordPresscom
Although there is a help forum available on WordPress.org, it is community-driven and hence its replies may not always be accurate. Hire a WordPress developer or support staff to assist with challenges. Limited Features
Limited Features – WordPressorg vs WordPresscom
More customization options and freedom are yours with WordPress.org, but you'll have to hunt down and install any third-party plugins yourself. Find reliable plugins that add features such as search engine optimization, social media sharing, and more.
Cost – WordPressorg vs WordPresscom
While WordPress.org is open source and free to use, there are other costs to consider. Find the greatest deal possible by comparing the prices and offerings of various service providers.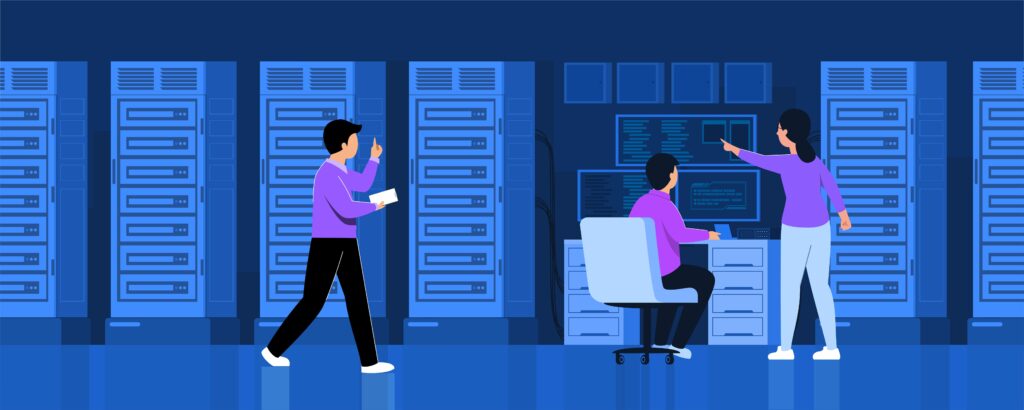 What You Need to Ensure – WordPressorg vs WordPresscom
You should ensure that your hosting provider offers secure hosting setup and account features. To improve website security, consider using advanced SEO tools, Google Analytics integration, and installing reliable WordPress plugins.
If you're running an eCommerce site, opt for the business or eCommerce plan that offers more comprehensive security features. Additionally, it's recommended to use a self-hosted site with a custom domain rather than relying on the free version or a used free domain name.
Remember to carefully vet any free themes or plugins before installation to avoid security risks.
WordPressorg vs WordPresscom
While the decision remains in your hands, us at GuruDesk place your benefit on a silver platter and guarantee success. WordPress.com is a hosted blogging service that provides complete free and personal plan options, making it a great option for beginners.
However, if you're looking for complete control and the ability to also install plugins, third-party plugins and custom themes, WordPress.org may be a better fit.
WordPress.org uses open source software and requires web server and hosting services, which can add additional costs. But it also provides the flexibility to use your own hosting provider and create a professional site or eCommerce platform with a cleanly installed WordPress core software. Both options offer free plugins and SEO plugin options, as well as premium plans with more features for those who need them.
Ultimately, it's important to choose the hosting plan and own custom domain that best suits your needs and budget.
Was this article helpful?
Thank you for your feedback :)
---
GuruDesk
Join the GuruDesk community and be among the first ones to discover the hottest trends in web services! We are a team of web experts and we love sharing our knowledge and experience with our readers! We share tips and tricks on a wide range of topics, including web development, cloud services, and hosting. Whether you are a seasoned pro or just starting out, we promise you will find valuable information here. So go ahead, hit that "Subscribe" button and let the fun begin!