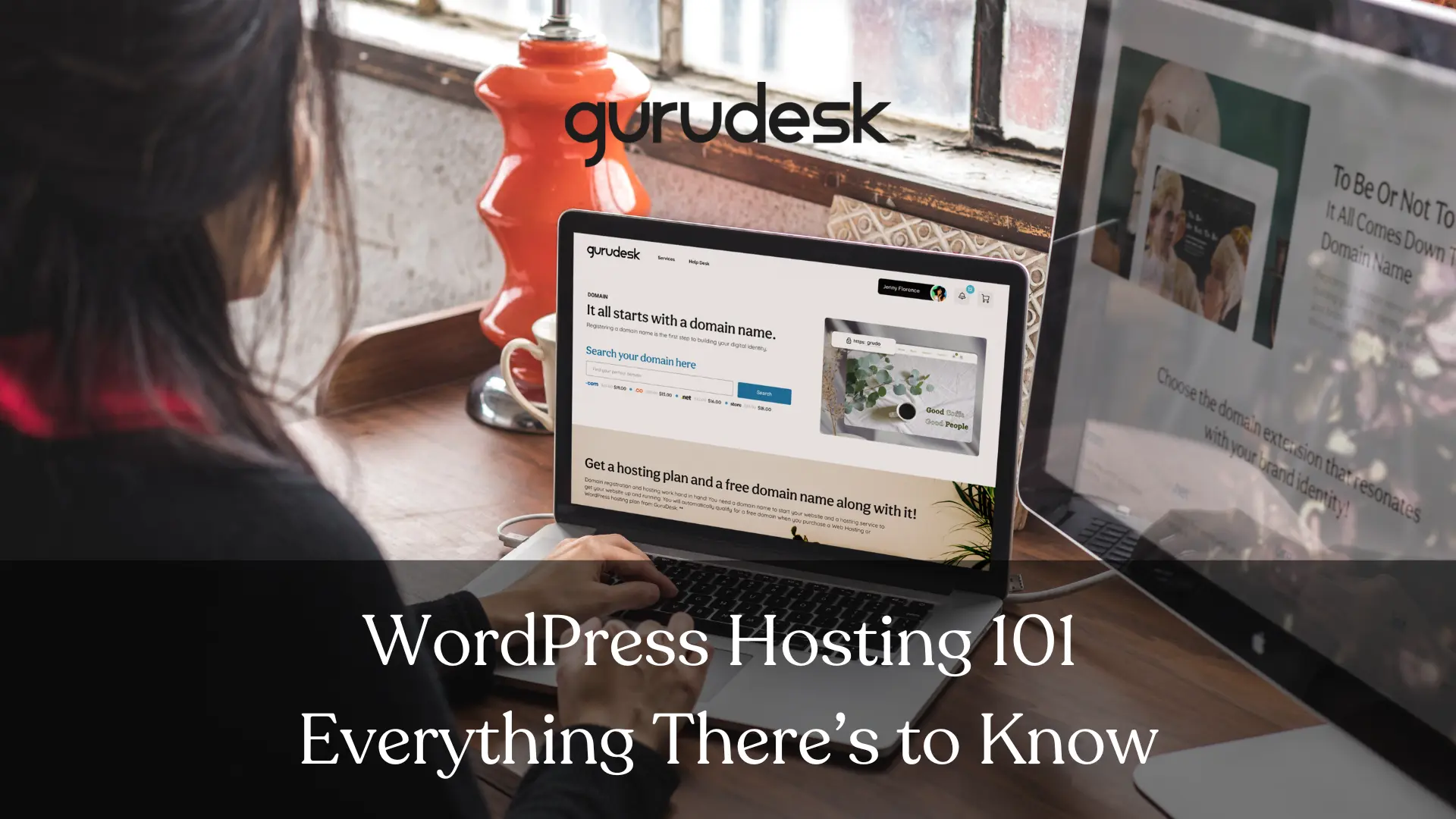 What is WordPress Hosting?
WordPress is considered to be one of the most popular content management systems used to create websites, accounting for approximately 43% of all websites in 2023.
But what is WordPress hosting?
Imagine you want to build a website. You require a server so that anyone with internet access can store and access all of the files and data on your website in order for this to happen.
Web hosting for WordPress provides servers and resources specifically optimized for WordPress websites. WordPress is known to be user-friendly and easy to customize, with various features such as automatic updates, secure backups, and unlimited disk space.
This leads to the opportunity to build and maintain a website without the need for a developer!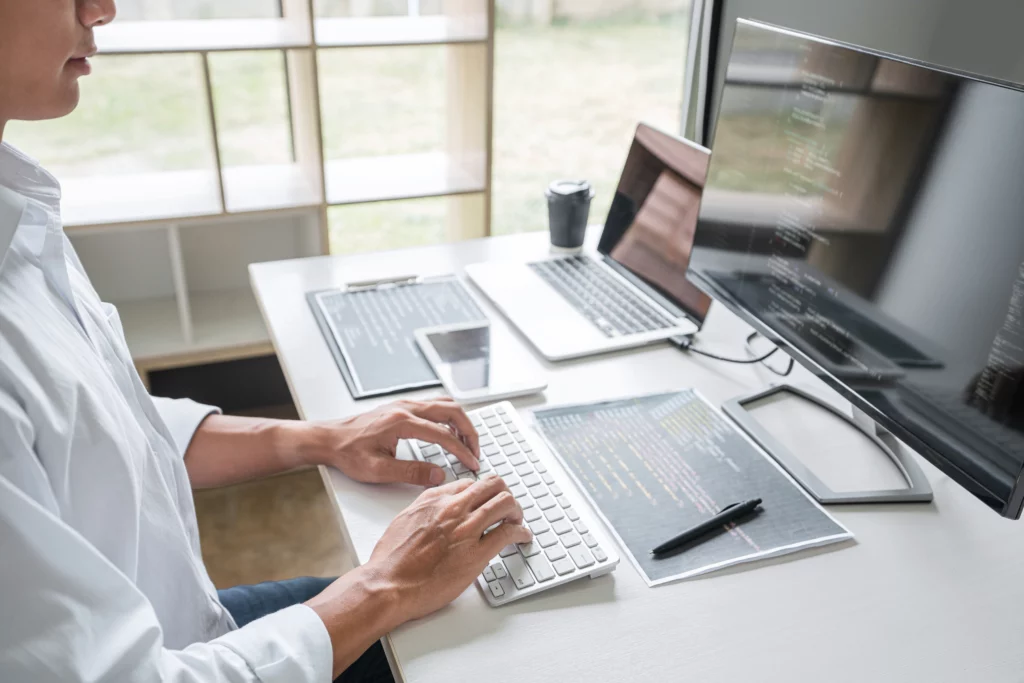 How Does WordPress Hosting Work?
Server Space: Think of web hosting for WordPress as renting space on a powerful computer called a server, which is always connected to the internet. You store all your website files and data that make up your website on this server.
WordPress Software: You use the WordPress software to build and manage your website. Think of it as a toolbox for creating your site. Now this software is installed on the server you rent.
Visitor Request: When someone wants to see your website, they type in your domain name in the web browser. Their request is sent to the server where your site is hosted.
Displaying the Website: The person's web browser takes the web pages and displays them on their screen.
Is WordPress the Right Platform for Me?
Deciding if WordPress is the right platform doesn't have to be confusing at all. WordPress is like a toolbox that can work for anyone, whether you're an individual or a business.
Now, let's make it even simpler:
If you're looking for a professional business website without spending a lot of money, grow your business online without any restrictions, or make a personal website or blog, then WordPress is the right fit for you.
You can easily create a blog page in WordPress, start your portfolio, and make money online, all from the comfort of a single dashboard. Keep in mind that WordPress allows you the opportunity to rank highly for search engines by offering the best plugins for SEO WordPress, such as YOAST, RankMath, and more.
We know there might be confusion when it comes to WordPress.org vs WordPress.com, but that's where we come and tell you what's more worth the investment, and it's .org!
Even when the battle is between WordPress vs Wix, WordPress stays standing, offering more variety in terms of themes, plugins, and overall user experience.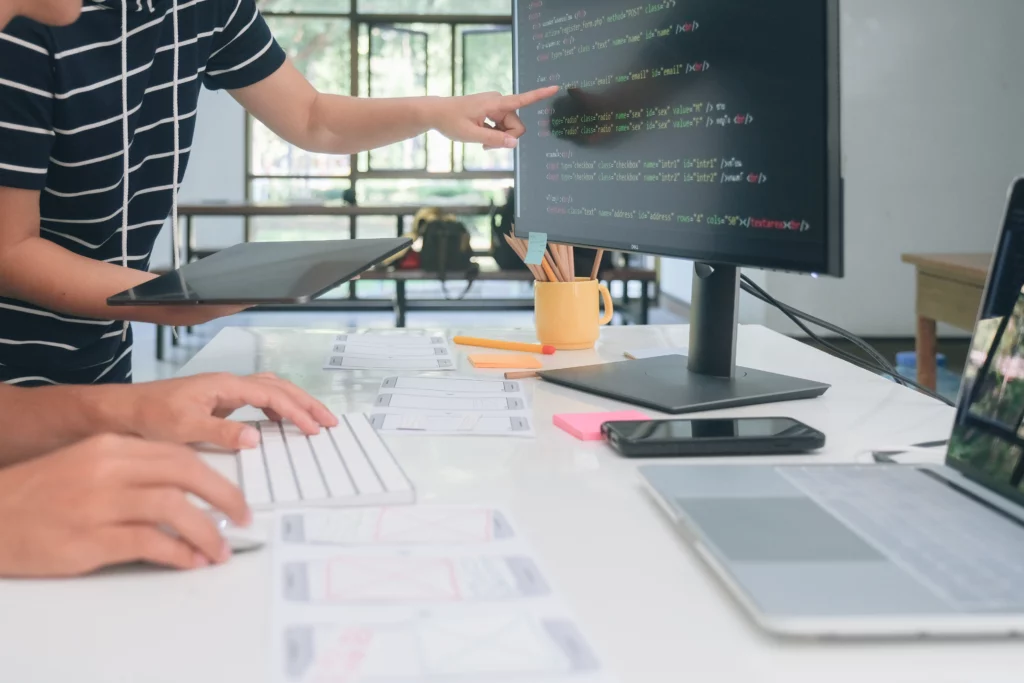 Types of WordPress Hosting
In order to choose the right WordPress hosting plan for you, you need to consider your needs and budget.
What is Managed WordPress Hosting?
Managed WordPress hosting sets your website for you, so you rid yourself of any technical setup.
It keeps your website (themes and plugins included) up-to-date so your site stays secure and runs smoothly.
Secure Foundation: ​It offers secure measures to protect your website from bugs and malware, decreasing the risk of hacking.
Performance: It optimizes your website so it runs faster, and you don't risk losing visitors.
Staging Environments: Offers a safe space to test changes, so you can update and change your site before making them live.
Backups: It automatically creates backups of your website, so you don't lose your content in case something goes wrong.
What is Shared WordPress Hosting?
Shared hosting offers shared resources, such as CPU, RAM, and disk space, with other websites.
Affordable Choice:

Shared WordPress hosting is known for being budget-friendly
Suitable for businesses watching their expenses

Ideal for Small Businesses:

Suitable for Websites with lower traffic levels
Sharing of resources which cuts costs

Downside of Shared Hosting:

Sharing of resources leads to slower performance, occasional downtime, or at least lower speeds.
What is VPS WordPress Hosting?
Virtual Private Server WordPress hosting means that you will share all your server's resources with other websites, it's similar to sharing a playground with other kids.
Great for Medium Sites:

Right for medium-sized websites and blogs with a decent amount of visitors

Balanced Hosting:

Between shared and dedicated hosting
You get more resources than shared hosting; however, it is not as exclusive as dedicated hosting

No Hardware Hassles:

No need to worry about fixing the server hardware since the hosting provider takes care of that part for you
What is Dedicated WordPress Hosting?
Considered to be the most expensive type of WordPress hosting, dedicated hosting means that all the server's resources are yo​​urs alone.
Super Performance and Stability:

Better performance boost
Reliable and stable website, without the hassle of sharing resources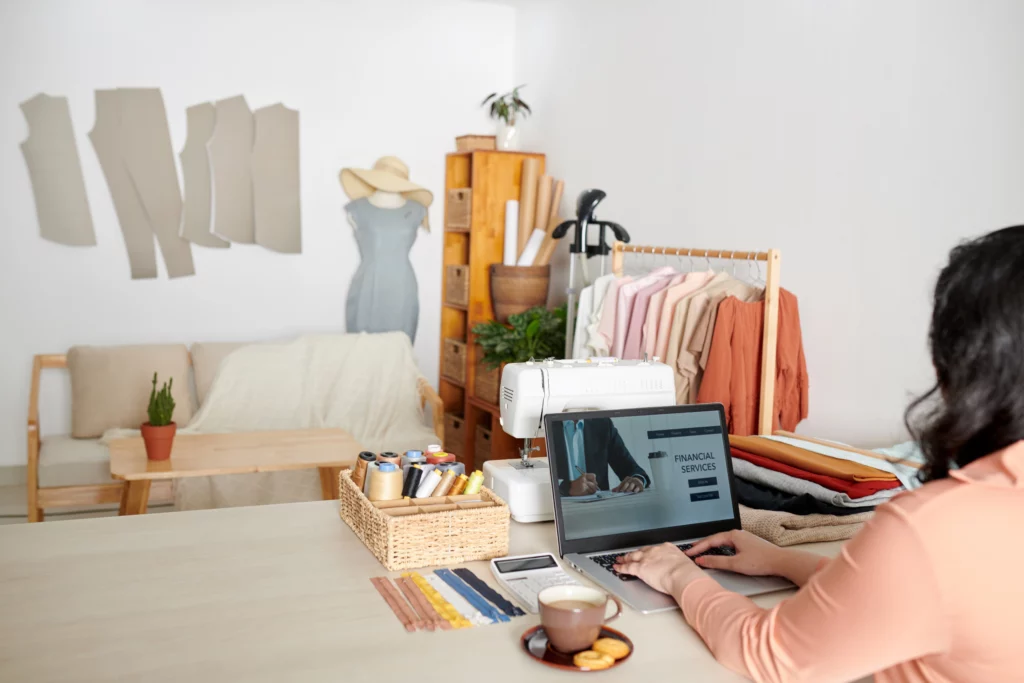 What is WordPress Ecommerce Hosting?
Specifically optimized for ecommerce websites, WordPress ecommerce hosting offers features and support tailored to the needs of ecommerce websites, such as SSL certificates, shopping cart integration, and more.
A summarized comparison between hosting servers:
| | | | | |
| --- | --- | --- | --- | --- |
| Hosting Type | Optimization | Key Features | Advantages | Best For |
| Managed WordPress Hosting | WordPress-specific | Technical management, security, | Excellent security, minimal | Those seeking a hassle-free, secure |
| | | performance, staging, backups, | maintenance worries. | hosting solution with top-notch support. |
| Shared WordPress Hosting | WordPress-specific | Cost-effective, shared resources, | Affordability, but potential for | Budget-conscious businesses with basic |
| | | lower performance. | lower performance and downtime. | hosting needs. |
| VPS WordPress Hosting | WordPress-specific | Balanced, shared resources with | Suitable for medium-sized websites | Websites needing more resources and |
| | | hardware maintenance by provider. | with moderate traffic. | stability than shared hosting. |
| Dedicated WordPress Hosting | WordPress-specific | Exclusive server resources, | Exceptional performance and stability, | Large websites or those with high |
| | | requires more server management. | full control. | resource demands. |
| WordPress Ecommerce Hosting | Ecommerce-focused | Ecommerce-specific features, | Tailored support and features for | Ecommerce businesses using WordPress |
| | | SSL certificates, shopping cart | online stores. | seeking specialized solutions. |
Concise Comparison of Servers
How to Choose the Best WordPress Hosting Provider?
Choosing the best WordPress hosting provider mainly involves choosing the best fit for your needs! It could be a little complicated, but let us walk you through it:
Performance: The fastest web hosting for WordPress is like a super-fast road for your website. This helps prevent people from leaving your site.
Uptime: Uptime is how often a shop is open and serving customers. Offering 99.9% uptime guarantee informs your users that your shop is not only reliable but also always available.
Security: A secure environment is like a strong fortress. You need to put up barriers to protect your website from hackers and malware. Hosting providers tend to offer malware detection, SSL certificates, and strong protection such as firewalls to make sure your website is safe for you and your visitors.
Scalability: Your host should be able to handle a lot of visitors; failure to do so will hold your website back. Good WordPress hosts can increase scalability as your website becomes more popular.
Caching: Caching is making copies of your website. It frequently stores accessed data, making your website load faster.
Backups: The best WordPress hosting sites tend to provide backups, which is similar to saving your work on a computer game. If something goes wrong, you can easily go back to an earlier, working version.
Free Migrations: Moving your website from one home to another can be tricky, which is why the best WordPress hosts do it for free. Migration allows you to change your website's home without any trouble.
Staging: A staging environment is like a practice area for your website. You can try new things without worrying about messing up your real website. It allows for a safe way to test themes and plugins.
Customer Support: Good hosting comes with people who can assist you when things go wrong. They're like doctors for your website, available 24/7 ready to get in touch no matter the time, via live chat, phone, or email, to resolve your problems efficiently.
Budget: It's vital that you choose a provider that you can afford. If you're hoping to save money, it's best to choose shared hosting. If you're hoping for the best features, go for managed WordPress hosting.
What to Do After Purchasing WordPress Hosting
This is what it all comes to!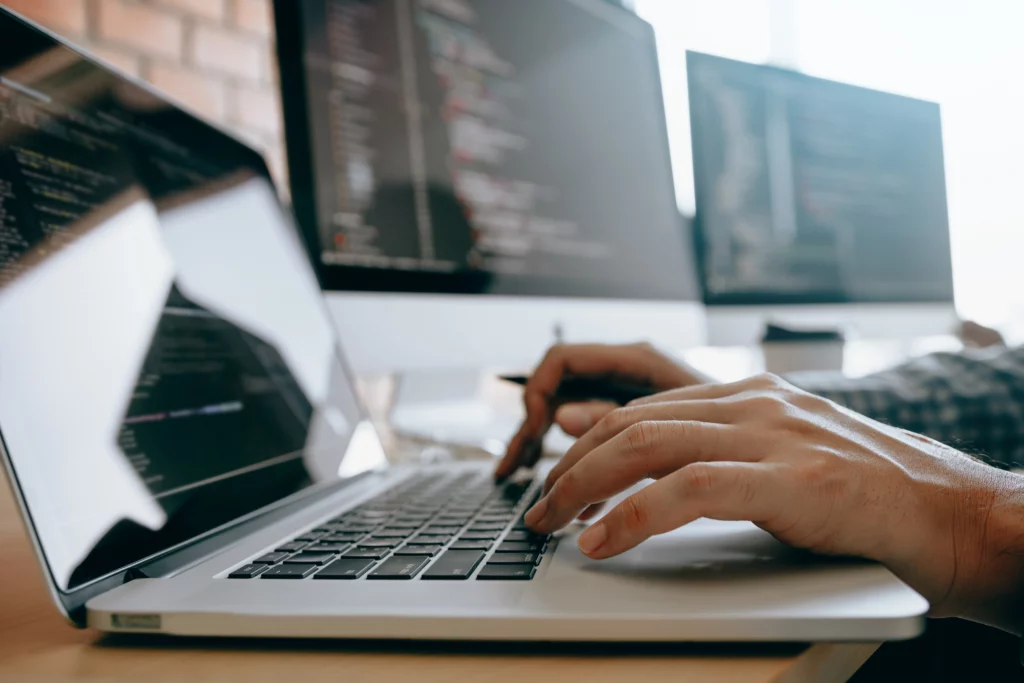 Step 1. Choose a Domain Name
Luckily for you, WordPress Hosting Guru grants free domain names as part of the hosting plan purchased. In order to purchase a domain, head on to GuruDesk.com and pick the TLD (Top Level Domain) of your choice that best aligns with your business, organization, or field.
Still confused about what a domain name is?
The perfect domain name is how your business identifies itself online. Domain names act as an easier way for users to write your website name and visit your site.
Step 2. Add the Domain
Navigate to your WordPress.com dashboard>Upgrades>Domains.
Select 'Add a Domain' and unselect 'Use a Domain I Own' found on the drop-down menu.
Type your domain name and click on 'Next'.
Two options will be presented, 'Transfer' or 'Connect'. Press on 'Select' found next to 'Connect Your Domain'. *Note: The process might take a couple of minutes, after which you will be redirected to the next screen.
The next screen will contain information about the changes to make at your current DNS provider. Select the 'Start Setup' button.
Log into your domain provider account in a new tab and locate the DNS record settings.
In your WordPress.com account, select 'I found the domain's settings page' to view the DNS records you need for your domain.
Keep in mind that your provider will be able to assist you; if they are not, you can contact customer support for a much more efficient process.
Once a domain name is obtained, you can begin the process of downloading WordPress.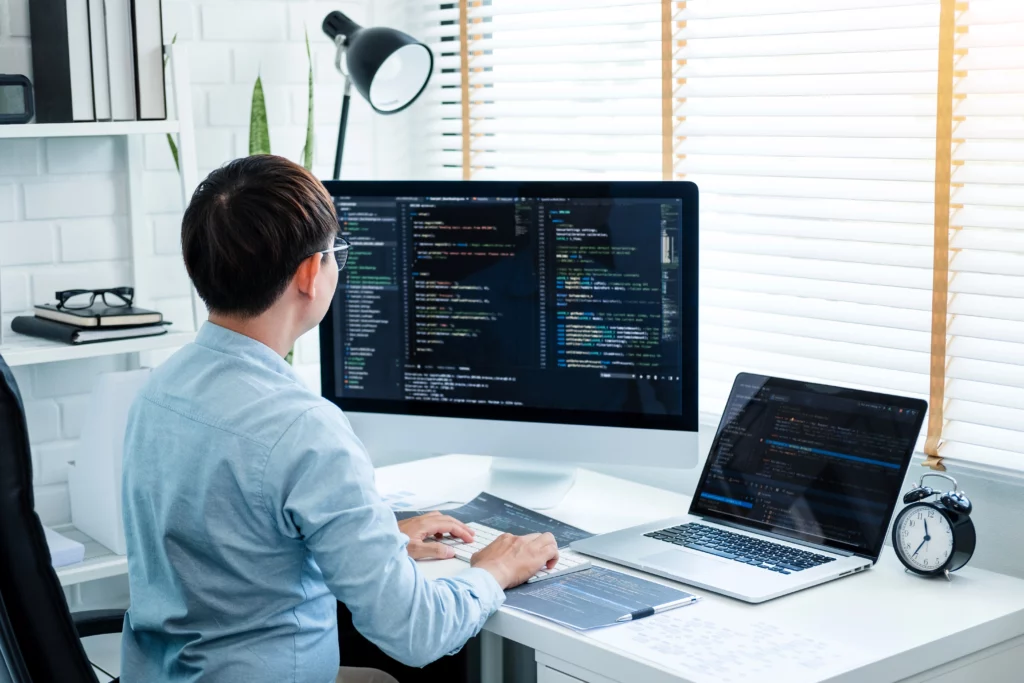 How to Install WordPress?
Installing WordPress using a hosting provider is pretty simple. They'll offer you the file, and all you have to do is download it. But if you're thinking of how to install WordPress yourself, you can find the guide below:
Step 1. Download WordPress
Start by visiting WordPress.org. Navigate to the Download WordPress page found on the WordPress official site.
Once the .zip file is downloaded and saved on your laptop, you can unarchive the file before moving forward.
Step 2. Create a WordPress Database
If you purchased a hosting plan, your hosting provider will offer you a MySQL Database, however, if you choose to host your website yourself, create a MySQL Database and use WordPress.
Step 3. Upload WordPress Files
Begin by uploading your WordPress files within the WordPress folder using SFTP. Using an SFTP client, navigate to your website's directory and select the HTML subdirectory.
Upload the contents of the WordPress folder to their directory, and you will be able to see your folder tree.
Step 4. Database Credentials
Install WordPress by opening your browser and visiting the address, including your domain name.
E.g: http://domainname.com/wp-admin/install.php
The WordPress installation will prompt you to enter your site title, login credentials, and your email address.
You will also be prompted to enter database credentials.
Once you enter the necessary credentials, you will be prompted to click Install WordPress to complete your installation.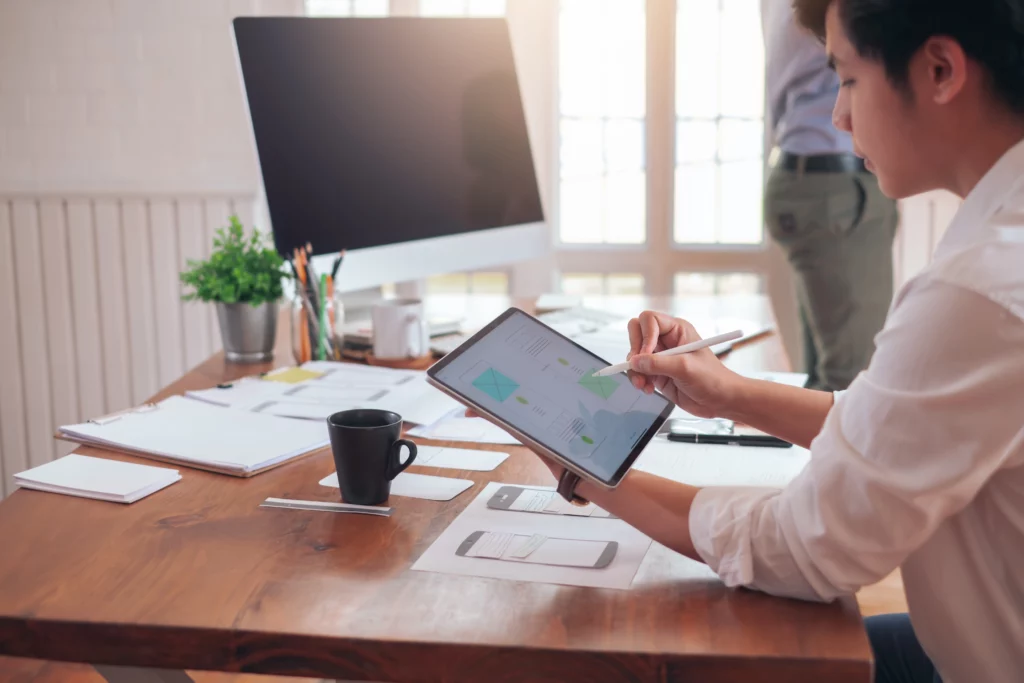 How to Install WordPress Themes?
Log in to the WordPress admin area, then go to the Appearance » Themes page, and click "Add New Button"
Choose a theme from: Popular, Latest, or Favorites.
Once a theme is picked for installation, hover the mouse over the theme, which will then reveal the Install, Preview, and 'Details & Preview' buttons.
Click the "Install" button, after which WordPress will show a success message when the installation is complete.
Click on the "Activate" button.
How to Install WordPress Themes Using Upload Method
Download the .zip file of a theme purchased from a reliable marketplace.
Go to the Appearance » Themes page in the WordPress admin area and click "Add New Button" at the top of the page.
Click on the "Upload Theme" button and click on "Choose from" to select the .zip file that was downloaded earlier.
Simply click the "Install Now" button to proceed. Once installed, WordPress will show a success message.
Hover the mouse and click on the "Activate" button.
Best of WordPress Themes
WordPress themes offer a variety of suitable themes for every field, whether it be psychology, blogs, restaurants, or portfolios. The best of WordPress themes list is never ending, however, here are the top picks:
Advanced Visual Building: Divi replaces the standard WordPress editor with a powerful visual editor for creating websites.
User-Friendly: Suitable for both design professionals and beginners, offering easy and efficient website design.
Drag-and-Drop Builder: An intuitive drag-and-drop builder for creating beautiful websites without coding.
Layout Flexibility: Choose between full-width or boxed layouts, giving you design freedom.
Typography Control: Extensive typography options with font, size, color, alignment, and custom font creation.
Stylish Minimalism: Shopstar offers style, minimalistic design, and responsiveness for an ideal e-commerce store appearance.
White Space Emphasis: Utilizes ample white space to elegantly display products, services, and vital aspects of your online business.
Customizable Showcase Button: Shopstar enables easy customization of the showcase button, enhancing product presentation.
Page Builder Integration: Seamlessly integrates with SiteOrigin's Page Builder, enabling drag-and-drop page and element creation without coding.
Contact Form 7 Integration: Conveniently incorporates Contact Form 7, facilitating customer communication and interaction.
Lightweight and Speedy: Astra, a popular choice among customers, is a lightweight theme that ensures fast page loading, crucial for e-commerce and overall business success.
User-Friendly Customization: Astra provides pre-built demos for easy customization, eliminating the need for a developer or coding knowledge.
Intuitive Product Catalogs: Create visually appealing product catalogs with responsive grid layouts, along with various header options for SEO-friendly blogs to enhance marketing efforts.
Conversion Optimization: Astra is your comprehensive theme choice for e-commerce, designed to boost conversions and maximize the potential of your online store.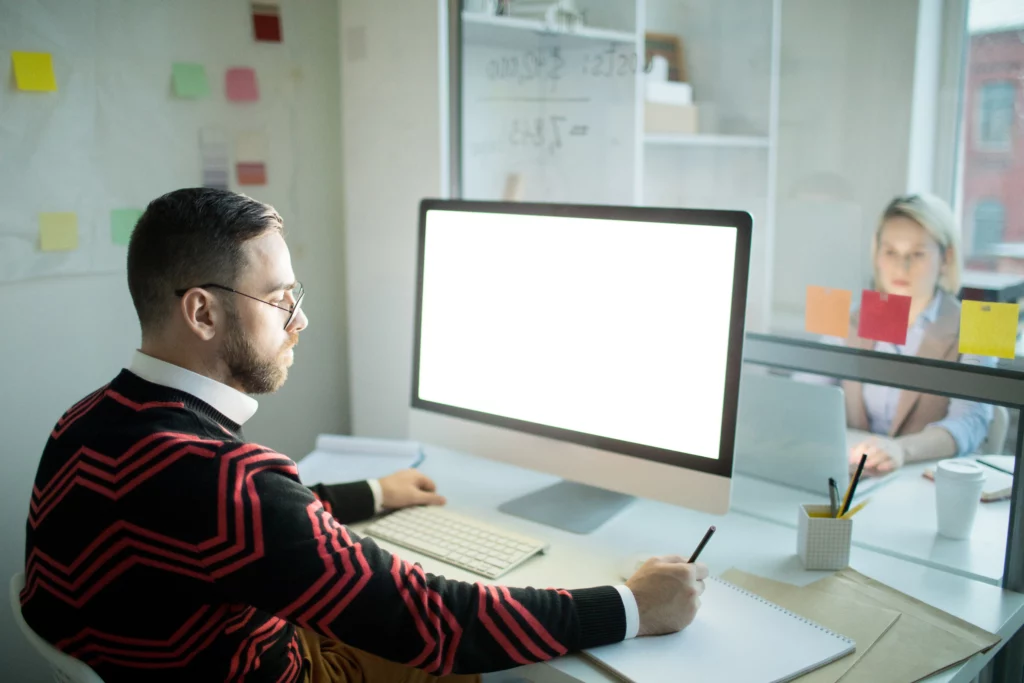 How to Install WordPress Plugins?
Add a Plugin to WordPress Website from the Dashboard
1. In your WordPress dashboard, choose Plugins > Add New.
2. Search for a plugin with the search bar in the top right corner. A number of results will appear.
3. After finding the plugin in the results, click "Install Now". You can also click the plugin name to view more details about it.
4. To use the plugin, you'll need to activate it.
When the installation is finished (this usually takes a couple seconds), click "Activate".
You can also activate or deactivate any plugin under Plugins > Installed Plugins.
To Manually Add a Plugin to WordPress Website
To begin, download the desired plugin as a.zip file from either WordPress directory or a reliable third-party source.
Once downloaded, head to the WordPress dashboard and choose Plugins > Add New.
Click "Upload Plugin" at the top of the page.
Click "Choose Files" and locate the plugin. zip file, then click "Install Now".
Click "Activate Plugin" once the installation is complete.
Building a Website With WordPress
Building a website with WordPress is the easiest way to start your digital journey. Keep in mind that by obtaining a domain name, a reliable hosting provider offers uptime, performance, security, and 24/7 support.
WordPress offers a much simpler customization process when it comes to your website.
There are a variety of advantages to the WordPress CMS, some of which are:
Easy-to-use: Being incredibly user-friendly, requiring no technical knowledge to get started No matter your level of expertise, you can create a website quickly and easily.
Customization: WordPress has thousands of themes and plugins, letting you customize and design your website to your liking.
SEO: With its SEO-friendly design, WordPress simplifies the process of achieving high rankings on search engines like Google for your website.
Mobile-Optimization: Most WordPress themes are mobile-responsive, making sure that your website looks great on every device, from smartphones to tablets to desktops.
Security: WordPress offers website security to prevent any malware breaches and hacking.
Scalable: As your business grows, you are capable of adding new pages, features, and functionality as needed. Keep in mind that as your traffic increases, your website is able to handle that kind of pressure.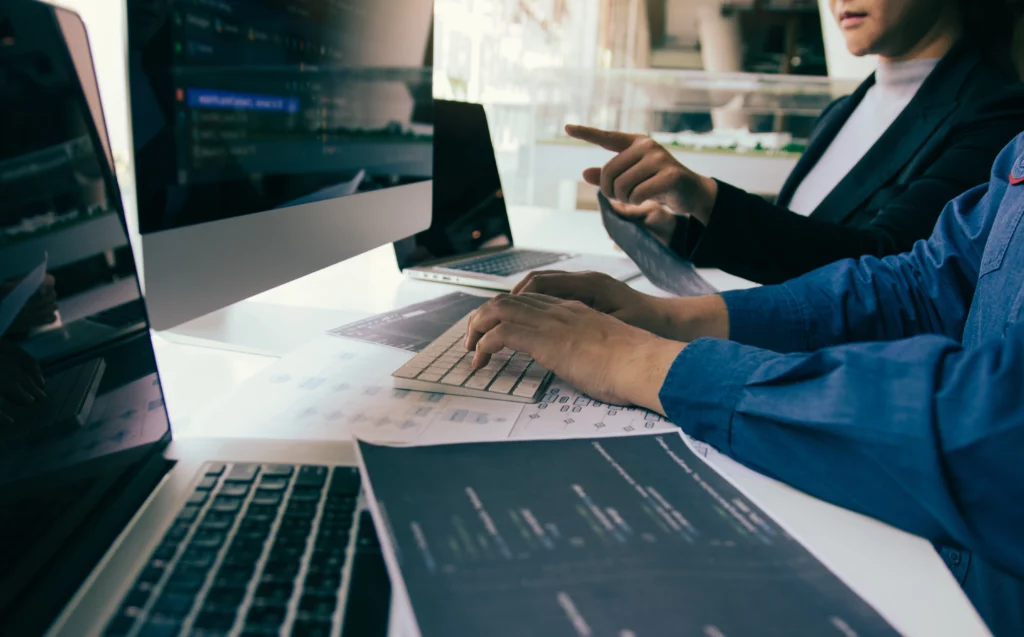 WordPress Maintenance and Support
WordPress maintenance and support are essential to prevent your website from dying out. There are various tasks that need to be taken care of in order to ensure a smooth and secure online business.
Updates
Updating the WordPress core and plugins is essential to preventing security breaches and hacks.
Backups
To prevent any loss of features or files found on your site, it is important to back them up. This gives you the chance to test various features, whether they be new themes or plugins, without the fear of losing anything valuable.
Security
It's important to implement more than one website security process and maintain monitoring of performance to stay ahead of any possible hacking or breaches.
SEO Maintenance
On-page SEO is pretty important for the overall health of your website. Be sure to check out what works when it comes to content creation to help you rank within your niche. Using websites such as SEMrush or Ubersuggest lets you create content for you and your readers or customers.
As your WordPress maintenance Guru, we promise to put you and your website first. This is what leads us to a very important aspect of our services as your all-in-one web service provider: Customer Support.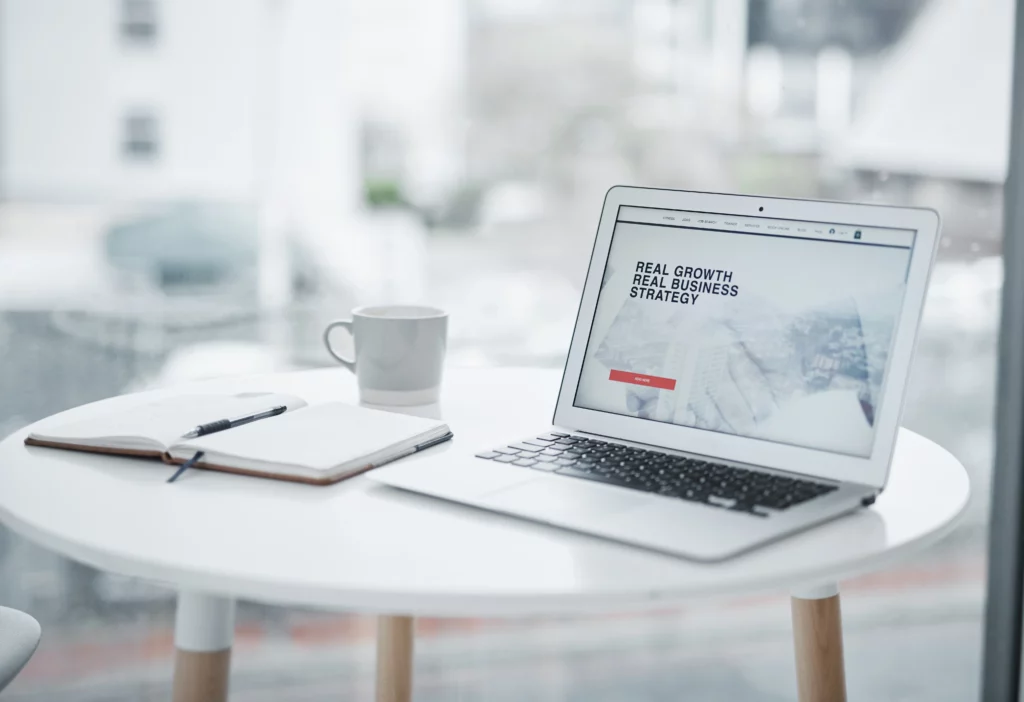 The Best WordPress Hosting: GuruDesk
The best WordPress hosting, GuruDesk, is your knight in shining armor. Assisting you in all things tech, regardless of when and where, will make your life that much easier.
How? Well, we offer and optimize WordPress performance, which in turn leaves users on your website longer.
With our 99.9% uptime guarantee, you can feel comfortable knowing your website is always available to your users. Not to mention with SSl certificates and three-layer firewall, you can rest easy knowing your website is secure for you and your customers.
WordPress Domain Hosting
By having our Gurus take care of your WordPress domain hosting, you are able to choose from various TLD's (or top level domains) which help people get a hint of what you are.
Whether you're an organization, opting for .org, or are based in the US prompting you to choose .us, we have it all.
We also provide email hosting services which allow you to set up a custom email address using your domain name, having your business look all the more professional!
WordPress Hosting with Elementor
WordPress hosting with Elementor Pro is pretty easy. Along with the free domain, email hosting, and SSL certificates, you are able to get your hands on an Elementor Pro license with your hosting plan purchased.
With 99.9% uptime, speed, performance, maintenance, and support, you have no need to worry about finally establishing your online presence!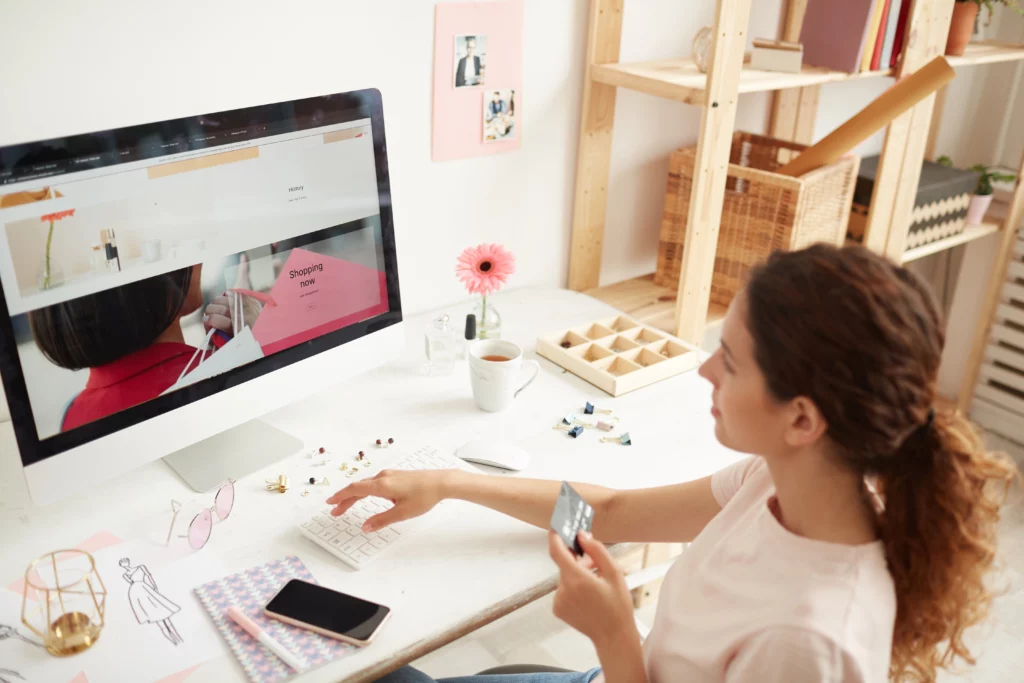 FAQ About WordPress Hosting
1. What is the difference between web hosting and WordPress hosting?
Web hosting is similar to renting a space on the internet. WordPress hosting is specifically optimized for hosting WordPress websites, making them run faster and smoother.
2. Does WordPress host websites?
WordPress.com provides hosting, however, with downsides, but you also have the option to opt for hosted WordPress by choosing web hosting providers like GuruDesk.
3. How to choose the best WordPress hosting?
In order to choose the best WordPress hosting provider, you should consider factors such as speed, reliability, support, and budget needs.
4. Best WordPress hosting for SEO?
The best WordPress hosting for SEO includes providers like GuruDesk, who ensure that your website is optimized for high SEO rankings and functions efficiently while remaining accessible.
5. Can I build a WordPress site without hosting?
No, you need web hosting to make your WordPress site accessible on the internet.
6. How to install WordPress without hosting?
You can't install WordPress without hosting because hosting provides the server space needed for your site.
7. How to use WordPress.org without hosting?
Using WordPress.org without hosting is not possible because hosting is a fundamental requirement for running a WordPress.org site.
8. Where is my WordPress site hosted?
Your WordPress site is hosted on the server provided by your chosen web hosting company or self hosted.
9. How to create a WordPress website without a domain and hosting?
You can't create a WordPress website without a domain (web address) and hosting.
10. Can you use WordPress without a host?
No, WordPress.org needs hosting to work, as it requires a server to store and deliver our website's content. However, you are able to use WordPress.com since it already includes hosting.
11. What is self-hosted WordPress?
Self-hosted WordPress means you install and manage WordPress on your own or a provider's hosting server, giving you more control over your website.
12. WordPress hosting free migration?
Some hosting providers offer free migration services to help you transfer an existing WordPress site to their hosting.
13. Best WordPress hosting for multiple sites?
GuruDesk is a good hosting provider option for hosting various WordPress sites.
14. Can I move my WordPress site to another host?
Yes, you are able to move your WordPress site to another host by following the migration steps provided by your new hosting provider.
15. How to migrate a WordPress site to a new host?
Usually, you are able to use a plugin or follow your new hosts' migration guide to move your WordPress site to a new host.
16. Is WordPress.com hosting good?
WordPress.com hosting is user-friendly, however has some limitations. Consider your specific needs when evaluating its suitability for your website.
Was this article helpful?
Thank you for your feedback :)
---
GuruDesk
Join the GuruDesk community and be among the first ones to discover the hottest trends in web services! We are a team of web experts and we love sharing our knowledge and experience with our readers! We share tips and tricks on a wide range of topics, including web development, cloud services, and hosting. Whether you are a seasoned pro or just starting out, we promise you will find valuable information here. So go ahead, hit that "Subscribe" button and let the fun begin!